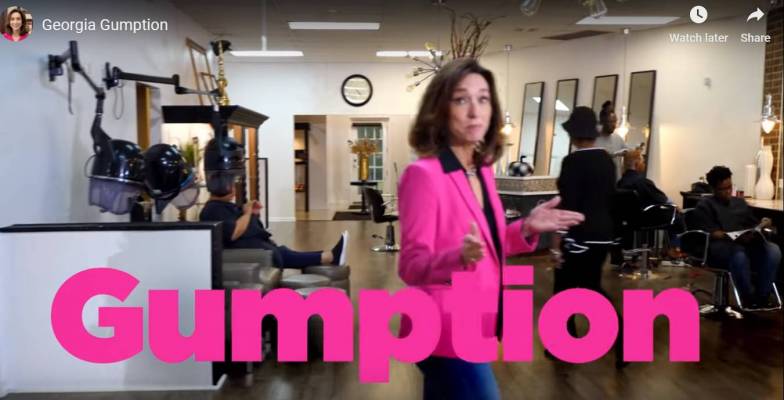 U.S. Senate candidate Teresa Tomlinson is running her first campaign advertisement.

The former mayor of Columbus is running on the Democratic ticket to challenge Republican David Perdue in November.
Her campaign ad, Georgia Gumption, focuses on "the gumption Tomlinson sees each day as she travels across Georgia, and a quality she learned about from her mother, who worked her way out of generational poverty in rural Georgia. Tomlinson's career as a lawyer and mayor have prepared her to go to the Senate where she intends to bring that same Georgia gumption to take on the dysfunction brought about by Mitch McConnell and David Perdue," according to her campaign website.
Additionally, Tomlinson is addressing impeachment, which has been an initiative of hers for almost two years. Tomlinson has supported opening impeachment proceedings to "investigate the many credible allegations of serious wrong-doing by the President: "Nearly two years ago I raised the issue that we needed as a people, as a government, to begin impeachment proceedings against President Trump because of his consistent abuse of power," said Tomlinson in a video released Friday morning. "We cannot have this be the standard for future presidents."
Tomlinson has committed to declining campaign donations from corporate PACs as part of her platform. She was recently endorsed by former state senator Jason Carter – grandson of former president Jimmy Carter – as well as former Georgia Supreme Court Justice Leah Sears.
You can watch the two minute ad below.