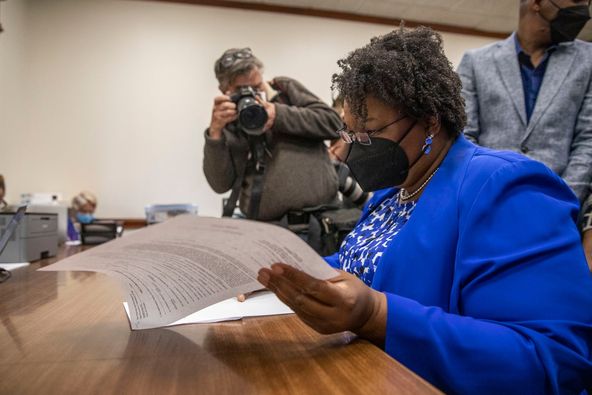 Stacey Abrams announced today her official qualification to run for Governor of Georgia:

Today marks an important moment — I filed the paperwork to officially qualify to run for governor.
Georgians deserve a leader who sees them, will fight for them and has real plans to build a brighter future for all.
I'm running because I know I can be that leader for you.