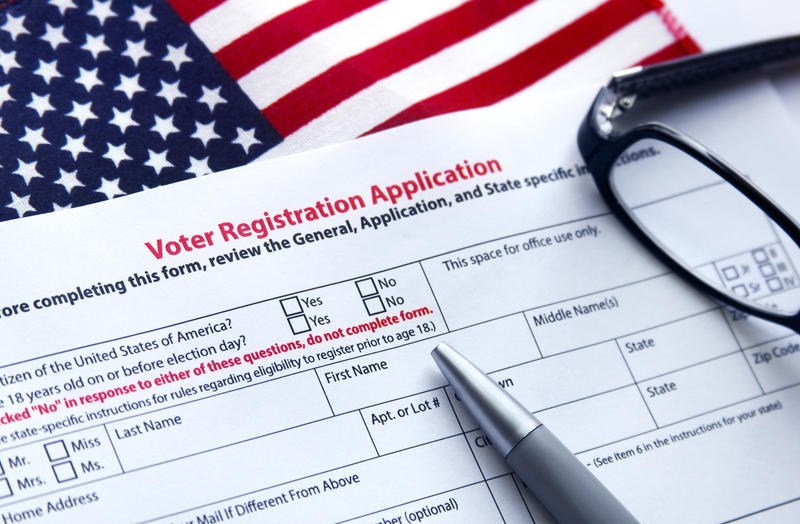 The United States Election Assistance Commission (EAC) recently released its Election Administration and Voting Survey (EAVS) Report for the 2018 elections. The EAVS report is the comprehensive, biennial national survey required by federal law that collects election data from all 50 states. This years report named Georgia as the number one state for automated voter registration and showed significantly higher percentages of accepted absentee and provisional ballots compared to previous elections– delivering a heavy blow to claims of voter suppression and inadequate ballot access.
"Liberal activists have been desperately trying to advance a false narrative of pervasive voter suppression which, as the EAVS report confirms, has no basis in reality," said Secretary of State Brad Raffensperger. "While these activists peddle falsehoods – apparently as a springboard for higher office or to dupe donors into supporting their non-profit – my office will continue to aggressively pursue initiatives like automated voter registration which make Georgia a top state in the nation for voter registration and voter turnout."
According to the EAVS data, over three and a half million voters registered to vote or updated their information through the Georgia Department of Driver Services (DDS) from October 2016 to October 2018 – more than any other state in the nation. Of the 3,596,384 people registered to vote through DDS, 697,335 were new or first-time registrants. The EAVS data supports the conclusion of a recent study by the Brennan Center for Justice that showed that Georgia had a 93.7% increase in registrations because of automated voter registration, more than any other state in the nation. "The liberal activists who are disparaging our elections in Georgia are really attacking county election officials, but the truth is that these hard-working professionals are dedicated and dependable. They handled this increased work load from automated voter registration in stride, and I commend them," added Secretary Raffensperger.
"Despite the claims – and even the congressional testimony – that our state actively suppresses votes, Georgia employs forward-thinking registration practices that many liberal states have yet to implement," said Deputy Secretary Jordan Fuchs. "The truth is that Georgia continues to set records for voter registration numbers, and it is my hope that the EAVS data will encourage liberal detractors to consider a more truthful dialogue about the successes of voter engagement in our state."
Georgia is one of 15 states plus the District of Colombia to use an "opt-out" voter registration system, according the Brennan Center for Justice, and one of only two states that had this system in place for both the 2016 and 2018 general elections.  Any U.S. citizen of eligible age receiving a new license, renewing a license, updating information with DDS, or receiving their government identification card from DDS is automatically registered to vote unless they opt out.
The EAVS data also showed a significantly smaller percentage of rejected absentee ballots compared to previous elections. Absentee ballots are rejected if a voter does not properly sign the oath to verify that he or she is the one casting the ballot. In 2018, 7,512 absentee ballots were rejected in Georgia, only 3% of the total number of absentee ballots submitted and a significant decrease from the 2016 and 2014 elections where 18,266 and 13,677 absentee ballots were rejected, respectively, according to EAVS. Liberal activist groups may try to claim that this decrease was due to lawsuits they filed, but, outside of Gwinnett County, their lawsuit only accounted for 88 additional absentee ballots counted. Gwinnett counted 550 absentee ballots they had previously rejected.
The data further showed that a higher percentage of provisional ballots cast were counted when compared to previous elections. In the 2018 election, 55% of the provisional ballots cast were counted, compared to 45% in the 2016 election. Again, this increase is not explained by litigation, which amounted to only an additional 67 provisional ballots being counted. While a higher number of provisional ballots were cast in 2018 compared to 2016 (21,600 total provisional ballots cast in 2018 vs. 16,739 in 2016), there were less provisional ballots cast for reasons of the voter not being registered or not having their ID. Almost the entire increase in provisional ballots cast (4,793 of the 4,861 increase from 2016) was due to properly registered voters voting in the wrong precinct in their county. Each of those ballots counted for all statewide races and other races that the voter was eligible to vote in.
For further data, see the attached document.
To see the full EAC Election Administration and Voting Survey report, visit: https://www.eac.gov/assets/1/6/2018_EAVS_Report.pdf.
To see a comprehensive list of all USEAC's voter registration an maintenance data, visit: https://www.eac.gov/research-and-data/datasets-codebooks-and-surveys/
This is a press release from the Secretary of State's Office.