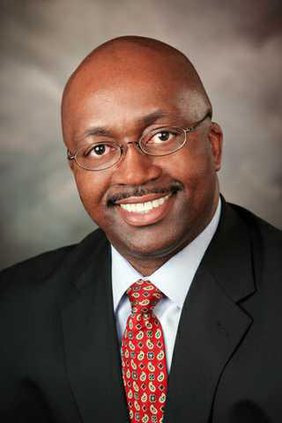 The Commissioner of the Georgia Department of Juvenile Justice has been removed from his post. 

Avery Niles, who was appointed as Commissioner by then-Governor Nathan Deal in 2012,  was removed as head of the agency on Wednesday. According to reports from the agency, Niles submitted a resignation from the post to take effect on September 1st, but the resignation was denied and the Board for the state agency instead voted to remove him from the seat, effective immediately. 
The Gainesville Times published a statement released by the Department of Juvenile Justice Wednesday evening:
"Commissioner Avery Niles submitted his resignation to the Board of the Georgia Department of Juvenile Justice effective Sept. 1. Following an executive session, the board voted not to accept the resignation and voted to remove him from the position of commissioner, effective immediately. Gov. Brian P. Kemp has approved the board's decision."
Two weeks ago, 11Alive reported that Niles was caught lying under oath in his official capacity during a deposition for a lawsuit against the state agency. The statements made were in relation to his educational background, which was wrongly reported to the Department when he was appointed to the top spot of the agency. His deposition statements in March 2019 also conflicted with deposition statements Niles made in 2017 in another deposition. 
You can read the full 11Alive story here. 
The state agency has not said whether or not his statements under oath are the reason for his removal. Niles' information was removed from the agency website as of Thursday morning. 
Niles told Access WDUN he thought the process was "unsettling":
"I really appreciate the opportunities that I was given. The process in how all this happened is unsettling. There are a lot of great employees at DJJ that we will miss."
DJJ Board of Directors members include:
Elaine P. Snow, Board Chairman
Sandra Heath Taylor, Vice Chair
Adam Kennedy, Secretary
Richard S. Ambrose
Lisa Colbert
Thomas L. Coleman
Penny A. Penn
Angie M. Holt
Fred E. Stephens
Willie C. Bolton
Dick Yarbrough
John B. Edwards
James Valbrun