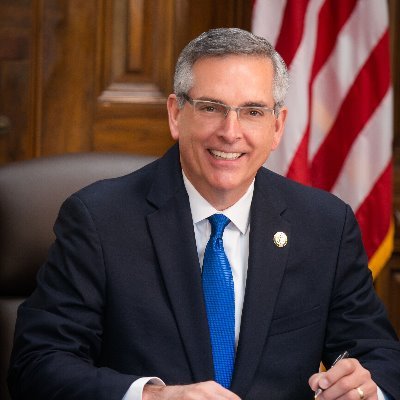 Secretary of State Brad Raffensperger said Friday that Georgia's new election law increased opportunities for voters to get assurance that county vote tabulation was done correctly while giving the state more tools to address Fulton County mismanagement:

His comments come in response to a judge's decision Friday to require the Fulton County Superior Court Clerk to unseal absentee ballots.
"From day one I have encouraged Georgians with legitimate concerns about the election in their counties to pursue those claims through legal avenues," he said. "Fulton County has a longstanding history of election mismanagement that has understandably weakened voters' faith in its system. Allowing this audit provides another layer of transparency and citizen engagement."
Counties run elections in Georgia. Most do it well, according to the Raffensperger, who is the state's chief election officer.
A few have a long history of problems which have undermined the public's faith in election integrity over time. The new election law gives the state added ability to correct those problems.
Incorporating a proposal Raffensperger made after Fulton County's mismanagement resulted in long lines during last year's June primary, the new law gives the State Election Board the ability to temporarily replace chronically dysfunctional local election officials after sufficient due process.
The new law also makes public images of ballot produced when they are scanned and tallied. They are now available to anyone through a simple Open Records Act request to the county.
At Raffensperger's order, Georgia counties, including Fulton, have already hand audited every ballot cast last November, the largest hand audit in U.S. history. Counties also re-scanned every ballot after the Trump campaign requested a recount. Both supported the original election result.
---
From the Secretary of State's office