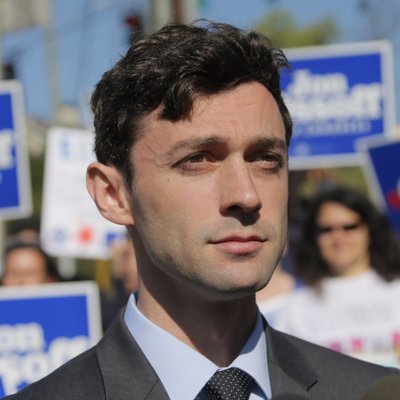 Planned Parenthood Action Fund president Alexis McGill Johnson: "Jon Ossoff will be a champion for the people of Georgia in the U.S. Senate"
Planned Parenthood Action Fund has endorsed investigative journalist, media executive, and Georgia Democratic U.S. Senate Nominee Jon Ossoff, who will face Republican Senator David Perdue and Libertarian Shane Hazel.
Planned Parenthood Action Fund is a nonprofit, non-partisan group backed by more than 7 million activists, donors, and other supporters working to advance access to sexual health care and defend reproductive rights.
From the news release Thursday:
Ossoff, whose wife, Dr. Alisha Kramer MD MSc, is a practicing OBGYN in Atlanta, has been outspoken in his campaign about upholding women's medical privacy and protecting Roe v. Wade.
As part of his push to ensure every Georgian has health care, Ossoff has vowed to deliver federal funds to build more health clinics and hire more health care workers across Georgia, especially in rural and underserved communities, and to solve Georgia's shocking and shameful maternal health crisis. Georgia has one of the worst maternal mortality rates nationwide.
"Jon Ossoff will be a champion for the people of Georgia in the U.S. Senate, and we are thrilled to endorse his campaign," said Alexis McGill Johnson, president of Planned Parenthood Action Fund. "Access to reproductive health care is under attack in Georgia, with Sen. David Perdue leading the charge — it's crucial we replace him with a champion for reproductive health care and rights like Jon. We cannot wait to work alongside Jon to deliver a new era of leadership for Georgia and the country."
"I look forward to working with Planned Parenthood Action Fund to protect and expand women's health care in Georgia," said Ossoff. "In the U.S. Senate, I will defend the privacy of women's health care, fight for federal resources to solve Georgia's shocking maternal mortality crisis, and will only vote to confirm judges who commit to upholding Roe v. Wade."