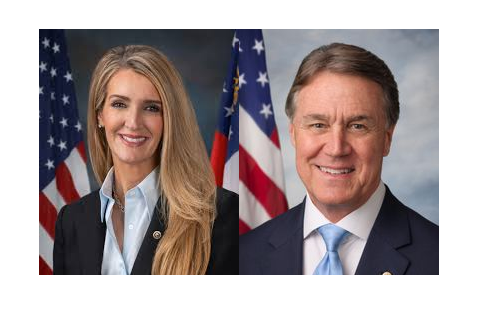 Trump Administration's FY21 Budget Request Includes Full Funding for SHEP

U.S. Senators David Perdue (R-GA) and Kelly Loeffler (R-GA), U.S. Representative Buddy Carter (R-GA-01), and the Georgia Ports Authority recently applauded President Trump's budget request for Fiscal Year 2021, which includes full capability funding to keep the Savannah Harbor Expansion Project (SHEP) on track.
The Administration's Fiscal Year 2021 Budget recommends $93.6 million to continue work to deepen the Port of Savannah. This is the fourth year in a row SHEP will receive full federal funding from the Trump Administration, pending Congressional passage of the annual appropriations bill.
"President Trump continues to make Georgia's infrastructure projects a top priority by requesting full funding for SHEP for the fourth consecutive year," said Senator Perdue. "Finally, after 20 years of attempts to deepen the port five feet to accommodate the larger Post Panamax ships, the Trump Administration has SHEP on track for completion. The Port of Savannah is the third largest and fastest growing port in the entire country, and it consistently shatters records for container cargo moved. Once completed, SHEP will contribute $282 million to our economy each year. This is huge news for Georgia and will give our country a competitive edge across the world."
"Georgia's ports are the lifeblood of our local economies, supporting tens of thousands of jobs across the state and ensuring that our hometown products have access to global markets," said Senator Loeffler. "With the inclusion of critical funding for the Savannah Harbor Expansion Project (SHEP) in President Trump's 2021 budget, we are closer than ever to delivering this project and all its benefits to Georgia and the entire nation. I thank President Trump, Acting OMB Director Russ Vought, and the Corps of Engineers for demonstrating their commitment to keeping this project on track, and I look forward to continuing my work with local and federal entities to get SHEP over the finish line once and for all."
"President Trump has again proven that the Trump administration understands the critical importance of the Savannah Harbor Expansion Project for our nation," said Congressman Carter. "Today's announcement is great news, as full funding for the project will help ensure it stays on time and on track. While the finish line is finally in sight, I will continue to fight tirelessly for this federal support and to ensure the project is completed. With a benefit to cost ratio of 7.3 to 1, we will see this project completed for the great benefit of our area, state and nation."
 "The project is now well past the halfway mark thanks to the continued support by the Administration and the Georgia Congressional delegation to see this critical national infrastructure project through to completion. Due to this collective effort, dredging should be completed by the end of next year," said Griff Lynch, Executive Director of Georgia Ports Authority. "Senator Perdue and Congressman Carter have long worked on this successful effort, and Senator Loeffler has quickly become engaged as an advocate of SHEP. A special thanks also goes to former U.S. Senator Johnny Isakson who led the charge early on."
Background: