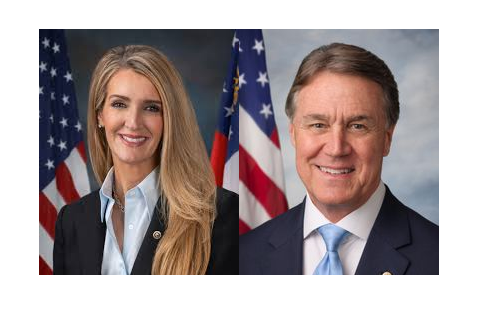 Today, Senators David Perdue and Kelly Loeffler issued the following statement calling on Georgia Secretary of State Brad Raffensperger to resign:
"The management of Georgia elections has become an embarrassment for our state. Georgians are outraged, and rightly so. We have been clear from the beginning: every legal vote cast should be counted. Any illegal vote must not. And there must be transparency and uniformity in the counting process. This isn't hard. This isn't partisan. This is American. We believe when there are failures, they need to be called out — even when it's in your own party. There have been too many failures in Georgia elections this year and the most recent election has shined a national light on the problems. While blame certainly lies elsewhere as well, the buck ultimately stops with the Secretary of State. The mismanagement and lack of transparency from the Secretary of State is unacceptable. Honest elections are paramount to the foundation of our democracy. The Secretary of State has failed to deliver honest and transparent elections. He has failed the people of Georgia, and he should step down immediately."
Similarly, Dr. Richard McCormick, Republican candidate in Georgia's 7th Congressional district, issued the following statement on the November 3, 2020 election:

"I remain concerned about irregularities with the vote count in Gwinnett. I believe the planned audit and anticipated recount of the Presidential results will fully investigate these concerns, though it may be unlikely to change the outcome of my race. Accordingly, my main purpose now is to appeal to Georgians to keep this state what it has been for decades – the premier place to live, start a business, and raise a family. Remember that people are leaving California and New York for a reason. Let's fight to ensure David Perdue and Kelly Loeffler are elected to guard against drifting toward those failed policies and to protect our state and nation as it recovers from a pandemic."
Last week, Governor Brian P. Kemp, Lieutenant Governor Geoff Duncan, and Speaker David Ralston issued the following joint statement regarding the 2020 general election.
"Free and fair elections are the foundation of our American government. Any allegations of intentional fraud or violations of election law must be taken seriously and investigated. We trust that our Secretary of State will ensure that the law is followed as written and that Georgia's election result includes all legally-cast ballots — and only legally-cast ballots. We will continue to follow this situation to ensure a fair and transparent process."
Today, Lt. Governor Geoff Duncan backtracked and said there were no signs of fraud or violations of election law.
UPDATE at 4:30PM with statement from Raffensperger: