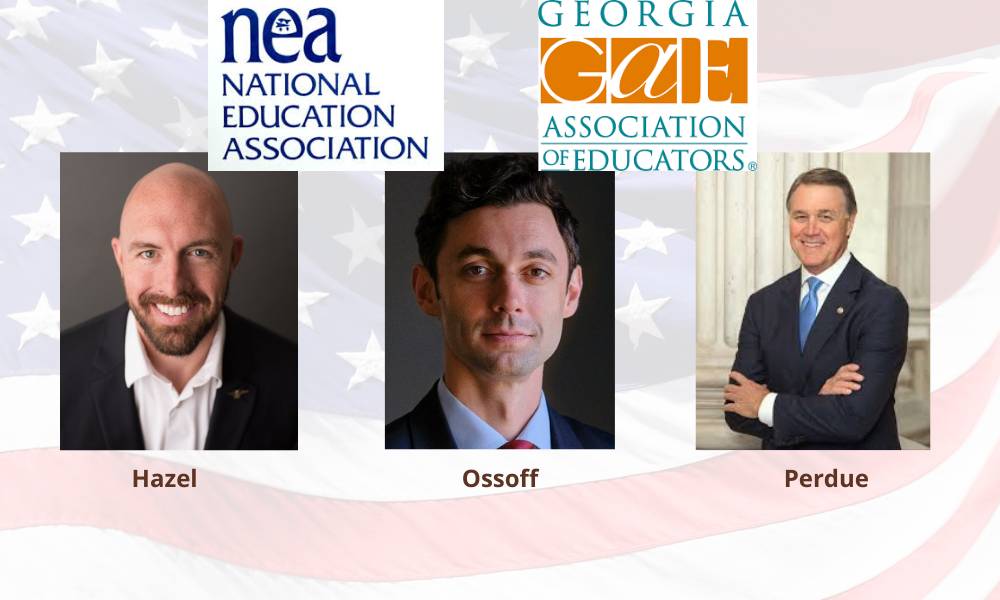 Two powerful lobbying groups for educators have made an endorsement in the U.S. Senate race between Libertarian Shane Hazel, Democrat Jon Ossoff, and Republican David Perdue.

Both the National Education Association and the Georgia Association of Educations have thrown their support behind Jon Ossoff, according to a news release on Friday.
GAE represents 15,000 Georgia educators and educational support personnel, including custodians, cafeteria workers, and school bus drivers. Nationwide, NEA is made up of 3 million members with affiliate organizations in every state and in more than 14,000 communities across the United States.
Announcing the endorsement, GAE President Lisa Morgan pledged to work alongside Ossoff to fully fund public education and help level the playing field for all children across Georgia.
"These challenging and critical times have highlighted more than ever the need to provide the necessary resources assuring that every student receives the support, tools, and time to learn in schools led by caring, qualified, and committed educators," Morgan said. "We look forward to working with Jon Ossoff to fully fund public education and address the inequities currently experienced by our rural, low-income, and minority students. As educators, we are committed to the success of every child, and we know that the recovery from the current pandemic will require all of us working toward this goal."
"In these trying times, when our teachers are the frontlines of this pandemic, I am humbled and honored to have their confidence and support," Ossoff said in his news release. "It's never been more important that we fully support our teachers and ensure that every child, no matter their wealth or background, gets a great education in safe schools. I look forward to working alongside the Georgia Association of Educators and the National Education Association to strengthen public schools, increase teacher pay, expand pre-K education, and make public colleges and HBCUs 100% debt free for all Americans."