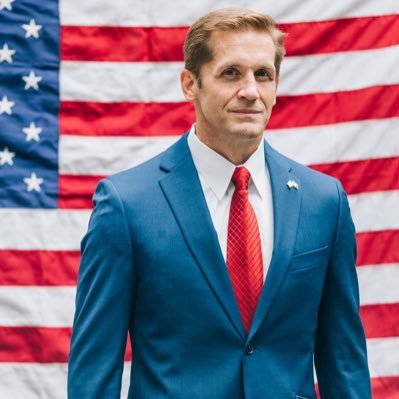 In his third quarter financial disclosure report with the Federal Election Commission Dr. Rich McCormick reported raising $1,086,984 from July 1, 2020 through September 30, 2020.  This brings McCormick's overall fundraising total for the 2020 election cycle to $2,237,039.  The McCormick campaign has $689,128 cash on hand for the final weeks of the 2020 election cycle.
Notably, Dr. Rich McCormick outraised his opponent among Georgia donors. McCormick raised $672,829 from Georgians compared to the $615,114 raised by Bourdeaux. Of Dr. McCormick's $1,086,984 haul, 62% came from donors inside the state of Georgia. In contrast, less than 29% of Carolyn Bourdeaux's donations came from Georgia.
 "Carolyn Bourdeaux is financed by liberal elites with zero connection to the state of Georgia," said Al Chaul, Campaign Manager for Rich McCormick. "Carolyn Bourdeaux's finance report makes it clear that she'll be a voice in Congress for the people of New York and California, not Gwinnett and Forsyth."
The Bourdeaux campaign is also misleading voters on its pledge not to accept corporate donations.  Her third quarter report includes more than $172,000 from PACs.  These PACs allow Carolyn Bourdeaux to launder corporate campaign donations through other Democrats to avoid scrutiny. 
For example, Bourdeaux took $5,000 from Nancy Pelosi's PAC whose top 3 donors are Alphabet (Google), Comcast and General Motors. Likewise, Bourdeaux accepted $10,000 from Senator Ron Wyden's PAC whose top corporate donors include Blue Cross/Blue Shield, AFLAC and DaVita.  The PAC of impeachment manager, Hakeem Jefferies also donated $7500 to Bourdeaux.  His PAC's top corporate funders are Google, Amazon and Comcast.
This is a press release and does not indicate support or opposition of any candidate or organization. AllOnGeorgia does not issue endorsements.