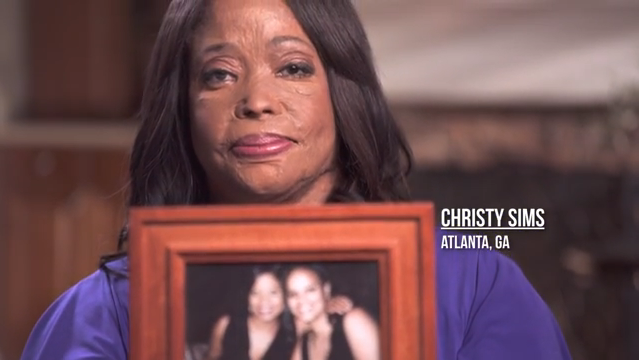 Marsy's Law for Georgia has released another television ad as the movement pushes to get Amendment 4 passed on November 6th.

Amendment 4, known as Marsy's Law, addresses rights of victims of crime. It is part of a national effort to add additional rights and privileges for victims of crime. It's named after California college student Marsalee "Marsy" Nicholas, who was stalked and killed in 1983 by an ex-boyfriend. It is already codified in state statute.
The amendment allows, upon request, crime victims to have specific rights, including the right to be treated with "fairness, dignity, and respect;" the right to notice of all proceedings involving the alleged criminal; the right to be heard at any proceedings involving that release, plea, or sentencing of the accused; and the right to be informed of their rights. The amendment also explicitly stated that the legislature was able to further define, expand, and provide for the enforcement of the rights.
The measure has been approved by voters in California, Ohio, Illinois, Montana, North Dakota and South Dakota, but not without effects. In 2018, voters in Florida, Georgia, Kentucky, Nevada, North Carolina and Oklahoma will consider versions of it.
The ad released Monday is below:
"Five years ago, I was attacked by my boyfriend," the Atlanta woman says in the ad. "He doused me with industrial grade drain cleaner, causing me to be blind and disfigured. After a year, he was charged but walked around free for another entire year without me being notified. Marsy's Law would have empowered me and given me a voice in the courtroom. No victim should have less rights than a criminal who destroyed their life. Please vote yes on Amendment Four."
The amendment will appear on the Georgia ballot as follows:
Shall the Constitution of Georgia be amended so as to provide certain rights to victims against whom a crime has allegedly been perpetrated and allow victims to assert such rights?
The campagin is  billionaire backed and millions of dollars are being funneled in to each state where the initiative is on the ballot, which is unusual for an initiative that would be for limited government. Henry Nicholas, the billionaire founder of semiconductor company Broadcom, is the brother of Marsy, who the bill is named after.
You can watch the first ad below.