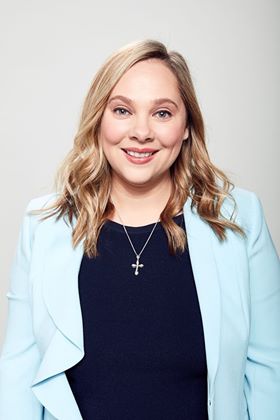 One candidate for Lieutenant Governor spoke at a campaign event over the weekend and in discussing the role of the Lieutenant Governor said she wasn't sure that Republican Brian Kemp, if elected, would make it four years in the #MeToo movement era.

Democratic candidate for Lieutenant Governor Sarah Riggs Amico told a room that the Lieutenant Governor's office is an "undervalued" office in Georgia, but described the job as one responsible for filling in for the Governor if he or she is out of the state or if the Governor is removed from office.
"And I would say that normally that that's probably a very unlikely event, but let's be honest, if we got, if we had Governor Brian Kemp in sort of the Me Too Era, I'm not sure it's guaranteed that he'll make it four years," Amico told the crowd.
She went on to say "stuff happens."
The clip is below, available from Fetch Your News Twitter:
Candidate for Georgia Lt. Governor #SarahRiggsAmico explained how she could possibly succeed Governor if removed from office, 'A Governor @BrianKempGA may not make it for 4 years in the #MeToo era, stuff happen'. Why even mention #MeToo #GAPOL@ajcpolitics #DemocratGamePlan ? pic.twitter.com/AiHIfGMT2c

— FetchYourNews.com (@FetchYourNews) October 8, 2018
Kemp has not been the subject of any allegations of sexual harassment or sexual assault, but he has been criticized by the Democratic Party for his office's role in renewing licenses of massage therapists involved in sexual assault claims. Allegations of Kemp's involvement have been found to be false. More on that here:
AllOnGeorgia Fact Check: Democrat Ad Attacking Kemp Found to be Mostly False