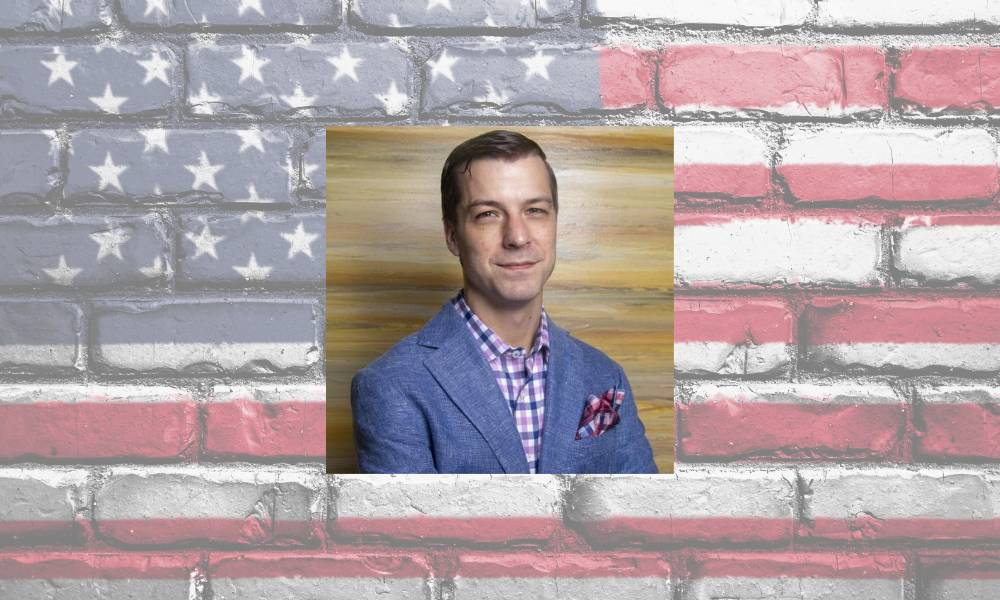 The Libertarian candidate for Congress in Georgia's 5th district has justice reform at the forefront of his campaign.
Chase Oliver is one of seven candidates vying for the House seat left vacant by the passing of Congressman John Lewis in July. Voters in Clayton, DeKalb, and Fulton counties will cast ballots in a special election on September 29th and, if necessary, again on December 1, 2020 for a runoff.  But Oliver has some of the less talked about issues at the top of his campaign platform.
Oliver wants to end the cash bail system – the idea and industry (via bail bondsmen) which relies on the idea that people will not return to court unless they stand to lose money. Many advocates for reform contend that the non-monetary option of releasing people on a promise to return to court ("personal recognizance") is available to judges, but is considerably underused.
"The cash bail system in this country and our state has created a two-tiered justice system: one for those who can afford bail and one for those who are too poor to be able to," Oliver said in a press release issued by his campaign. "People sit in jails, not because they have been convicted of a crime, but because they can't afford to get out before they are granted a court appearance."
The campaign cited several federal court rulings in which the U.S. Circuit Court of Appeals has ruled that detaining arrestees simply because they cannot post bail is unconstitutional. "Currently about 500,000 people sit in jails across the country because they cannot afford bail and in 2016, Atlanta spent close to $700,000 to incarcerate 890 people just because they couldn't afford bail," the press release said.
"Time and time again we see cash bail affect the poor and people of color," said Oliver. "As your Representative in Congress, I will fight to end this predatory practice as part of my criminal justice reform platform. "Reforming our predatory cash bail system should not be a partisan issue: it is a humanitarian issue; it is a fiscal responsibility issue; but it is not a partisan issue and I will encourage all members of the US House of Representatives to join me, regardless of party affiliation. We must stop criminalizing poverty."
Oliver is one of only two Libertarians to run for Congress in Georgia. When he announced his candidacy, Oliver said he is committed to ending qualified immunity, reforming the criminal justice system, and advocating for equal rights as well as peace here and abroad. He currently works in Import Services for a multinational shipping firm. Former gubernatorial candidate John Monds and the Georgia Libertarian Party have both endorsed his candidacy.
You can learn more about Chase Oliver on his campaign website or his campaign Facebook page.