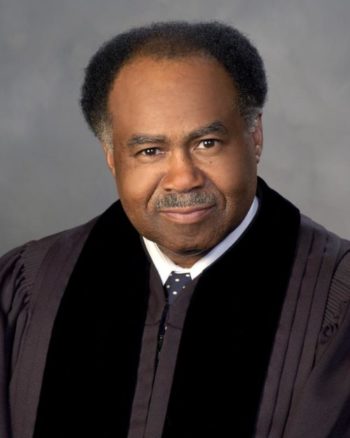 The man who made history as the first black man to serve on the state's highest court has announced that he will not be seeking another term.
Georgia Supreme Court Justice Robert Benham says he will complete his term, but will retire after its completion in 2020.
Benham has a history of making history. He was also among the first few black men to graduate from the University of Georgia's School of Law back in 1970 after graduating from Tuskegee University in 1967. He then served in the U.S. Army Reserve, where he attained the rank of Captain, before becoming a trial attorney for the Atlanta Legal Aid Society.
Benham started his own private practice, served as a Special Assistant Attorney General, and was president of the local bar asociation. In 1984, Justice Benham was appointed to the Court of Appeals. In 1989, Benham was appointed to the Supreme Court by former Governor Joe Frank Harris.
The State Supreme Court has a mandatory retirement age of 75. Benham, who is 72, would be required to step down mid-term if he sought election once again. The justices are currently elected in statewide non-partisan elections for six-year terms, with any vacancies filled through an appointment by the Governor
There will be a statewide election in May 2020.