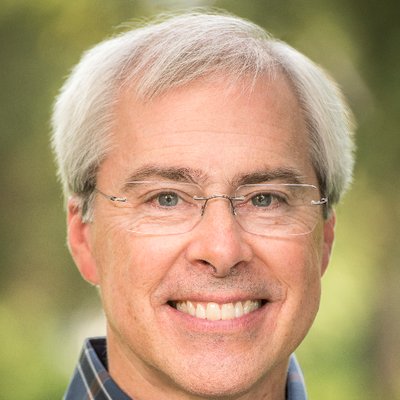 A familiar face to many in Georgia has announced he will be seeking a seat on the state's highest court.
Former Congressman John Barrow announced Monday that he plans to seek election for the seat on the Georgia Supreme Court to be vacated by long-serving justice Robert Benham.
In a press release issued Monday, Barrow said announced that former gubernatorial candidate Stacey Evans will serve as his campaign Chair, and that formerJudicial Nomination Commission Chair Pete Robinson will serve as his campaign Treasurer.
"An appellate court depends on the combined experience of its judges to arrive at decisions that are fair and just," said Barrow.  "When Justice Benham retires, the Supreme Court will lose almost as much experience as the rest of the Court combined.  That's why I'm running – to offer my experience to help maintain the kind of balance we want in our Supreme Court."
From the press release:
"I'm thrilled to chair John Barrow's campaign for the Georgia Supreme Court," Evans said.  "I've known and respected John for years as a dedicated public servant and a smart and hard-working lawyer.  I know he will be a fair and thoughtful judge, and Georgia will be better for his continued leadership."
"I have known and admired John for many years," said Robinson.  "We have been friends for most of our professional lives.  His keen intellect, good character, and strong work ethic will well serve the people of Georgia on our Supreme Court."
Barrow learned at an early age the impact that the law has on society.  His father was the Superior Court judge who desegregated the public schools in Clarke County in a case that went all the way to the U.S. Supreme Court, and Barrow was in the first class to go all the way through the integrated Clarke Central High School.
Barrow is an honor graduate of the University of Georgia and was one of the youngest members of his class at Harvard Law School, where he counted former Senator Russ Feingold and Chief Justice John Roberts as classmates.
After clerking for the U.S. Court of Appeals for the Fifth and Eleventh Circuits, Barrow has represented more Georgians, in more ways, than anyone else now sitting on the Georgia Supreme Court.
For 23 years, Barrow earned his livingas a lawyer in private practice, almost twice as long as any other member of the Court.
Barrow has also used his training and experience to represent his community and state outside the courtroom.  Barrow served for 14 years as a county commissioner in Athens-Clarke County, only the second consolidated government in Georgia's history.  In that role Barrow experienced every way that state and federal law impact local government in Georgia.
After service in local government, Barrow served 10 years in Congress.  In a highly partisan age, Barrow earned a reputation as the most bi-partisan memberofCongress.  He regularly earned the endorsements of such representatives of the business community as the U.S. Chamber of Commerce, the National Association of Manufacturers, and the National Federation of Independent Business.
One of the purposes of a multi-member court is to provide geographical balance on the court.  Currently, only 2 Justices come from south of the fall line, and none comes from east of I-75 and north of I-16.  Barrow would be the only Justice from this entire half of the state, and he has already represented more of south Georgia than anyone else serving on the Court.
After his service in Congress, Barrow taught at the University of Georgia, and served as a volunteer attorney for the Atlanta Legal Aid Society and Legal Aid of Cobb County in Marietta.
This isn't the first time Barrow has been considered for service on Georgia's appellate courts.  In 1999, Barrow was nominated by the Governor's Judicial Nominating Commission for appointment to the Georgia Court of Appeals.  Before that, he served the State Bar as a member of the Disciplinary Review Board.  And he was appointed by the Georgia Supreme Court as one of the first members of the Commission on Continuing Lawyer Competency, the body charged with implementing Georgia's mandatory program of continuing legal education for Georgia lawyers.
Barrow and his wife, Angèle, have 5 children and 4 grandchildren.  They attend the First Baptist Church of Athens and divide their time between their home in Atlanta and his great-great-great-grandfather's home in Athens.