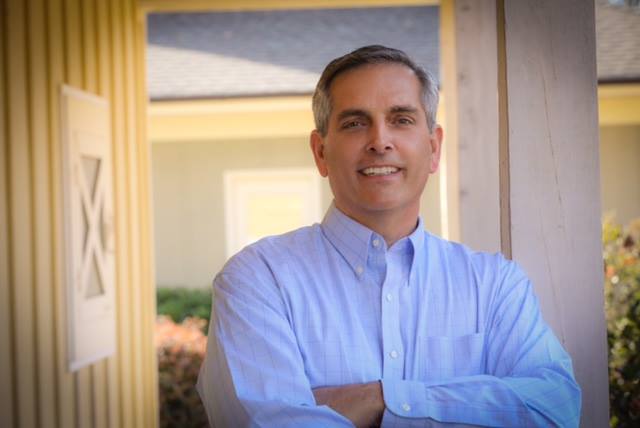 Secretary of State Brad Raffensperger announced his support Wednesday for legislation that codifies the existing process for setting special election qualifying dates. The existing process has been in place for nearly four decades.
The legislation, House Bill 757 sponsored by House Judiciary Committee Chairman Barry Fleming, R-Harlem, codifies that the secretary of state has the authority to set the qualifying date for state and federal special elections. It further codifies that county election superintendents can set qualifying dates for special elections for county offices. It puts into law a 1986 formal legal opinion by then-Attorney General Michael Bowers that was requested by Democrat Max Cleland who was the secretary of state at the time.
"This is about providing Georgia voters certainty and order by putting into law what has been the practice for over 30 years," Raffensperger said. "The last thing voters need now is another frivolous, politically motivated lawsuit based on muddled legal reasoning."
In addition to special elections currently underway for state house and state senate, Georgians will vote in a special election this November for the balance of the term that former-U.S. Sen. Johnny Isakson resigned from last month.
"The existing process has worked smoothly for over 30 years, and this bill simply puts it into code to avoid any confusion for candidates or voters," Fleming said.
Fleming's bill follows the existing process of requiring that the qualifying period to be at least two and a half days and occurs no sooner than the date of the call of the election and no later than 60 days prior to the election for federal election or 25 days prior to the election for state elections.
"…It appears that the General Assembly intended to authorize the election superintendent to choose a period for qualifying between the two dates specified," Bowers wrote in 1986. "…This interpretation is consistent with the apparent desire of the General Assembly to save costs for special elections by making it easier to hold special elections at the same time as regularly scheduled elections…. An election superintendent is authorized to place the names of the candidates in a special primary or special election on the same ballot as the general primary and general election if the dates for the closing of the registration are the same."
Fleming's bill also makes the voter-registration deadline for state primary runoffs match the deadline for federal primary runoffs, 30 days before the runoff. Current Georgia law requires voters to register prior to the primary in order to vote in a state primary runoff, but federal law allows voters to register to vote in the runoff up to 30 days before the runoff. This change clears up potential confusion by eliminating the possibility that voters could be eligible to vote in federal runoffs but not state runoffs.
Attorney General opinion July 24 1986