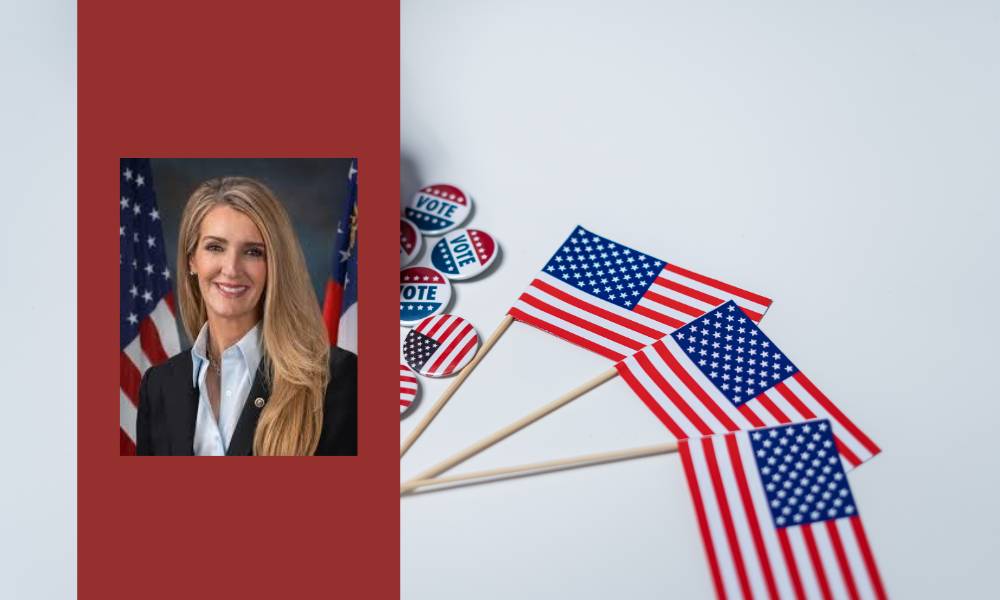 Several Georgia state legislators threw their support behind Senator Kelly Loeffler, who is seeking to be elected by voters in November to complete the term of former Senator Johnny Iskason. Loeffler was appointed in January by Governor Kemp.

<p">The senators and representatives in this newest round of endorsements join Senator Loeffler's list of campaign supporters, including nearly every statewide elected official. "The Senator also enjoys a commanding lead with national endorsements, and she is the only candidate with organized grassroots support in all 159 counties," her campaign said in a news release. Her endorsement competes with the list of 45 lawmakers who are backing Congressman Doug Collins.
"I greatly appreciate the trust that our state legislators have placed in me to defend conservative values in Washington and get things done for the people of Georgia," said Senator Loeffler. "After spending time with so many of these legislators on our All About Georgia Recess Tour, I am particularly grateful for their willingness to jump into this fight with me for our conservative vision. With the strong support of these great friends, I know we can deliver a big win for our state this November."
The latest round of endorsements includes:
Senate Majority Leader Mike Dugan
Sen. Dean Burke
Sen. Chuck Hufstetler
Sen. Kay Kirkpatrick
Sen. Chuck Payne
Sen. Carden Summers
Rep. Josh Bonner
Rep. Jeff Jones
Rep. Tom Kirby
Rep. John LaHood
Rep. Clay Pirkle
Rep. Philip Singleton
Rep. Steve Tarvin
Rep. Scot Turner
Rep. Dale Washburn
Rep. Andy Welch
These senators and representatives add their voices to the chorus of support for Kelly Loeffler under the Gold Dome, including from:
Sen. Brandon Beach
Sen. Marty Harbin
Sen. Jeff Mullis
Sen. Randy Robertson
Sen. Brian Strickland
Sen. Ben Watson
Former Sen. Fran Millar
Rep. Wes Cantrell
Rep. John Corbett
Rep. Matt Dollar
Rep. Sheri Gilligan
Rep. Susan Holmes
Rep. Dominic LaRiccia
Rep. Jodi Lott
Rep. Ken Pullin
Rep. Bert Reeves
Rep. Vance Smith
To view the full list of Senator Loeffler's endorsements, click HERE.