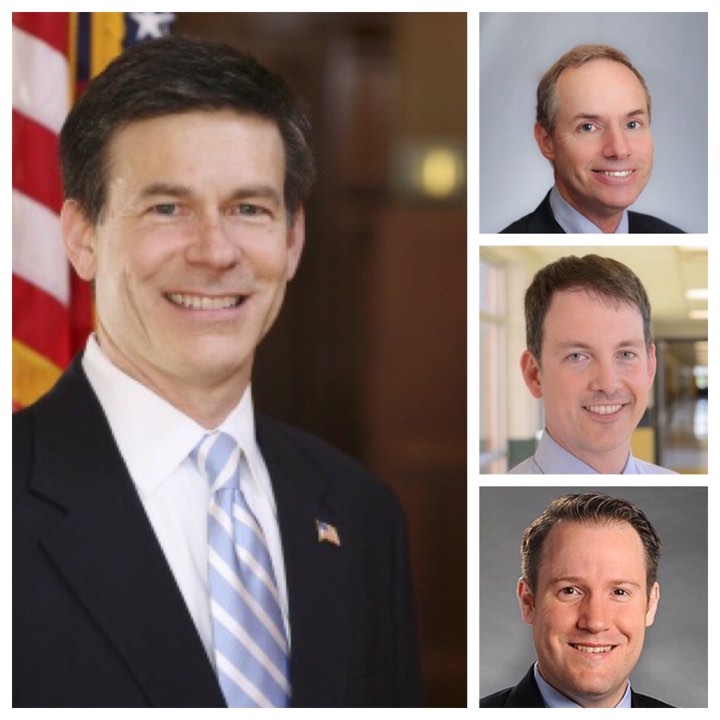 A bill filed in the State House on Thursday would prohibit the death penalty as a form of punishment in the Peach State.

House Bill 702, a bipartisan measure backed by Ways & Means Chairman Brett Harrell, would eliminate the use of the death penalty in all cases.  HB 702 is 46-pages long, but merely strikes references to the death penalty in all instances. The only addition the measure offers to Georgia code language is that, if passed, it would commute any sentence of death currently imposed to 'life without parole.'
The bill has the support of Democrat Minority Leader Bob Trammell, Democrat William Boddie, Democrat Scott Holcomb, Republican Scot Turner, and Republican Bill Werkheiser.

Georgia joins nine other states with Republican-sponsored death penalty repeal bills in 2019. Louisiana, Kansas, Wyoming, Kentucky, Montana, Missouri, Colorado, New Hampshire, & Washington State have similar measures pending. Meanwhile, Governor Gavin Newsom of California imposed a moratorium of the death penalty earlier this month.
Hannah Cox, National Manager of Conservatives Concerned About the Death Penalty, said Friday of the bill filed in Georgia:
"This bill is clear evidence of the growing number of Republican state lawmakers around the country who want to end the death penalty based on conservative principles such as fiscal responsibility, limited government, and the value of life." 
Support for the death penalty ticked up nationwide in 2018, according to Pew Research, which indicated 54% of Americans favor the death penalty for people convicted of murder, while 39% are opposed, but the number of people who believe the death penalty is applied fairly, according to Gallup, has dropped to 49%.
Along party lines, Pew also says "about three-quarters of Republicans (77%) currently favor the death penalty, compared with 52% of independents and 35% of Democrats."
The bill, having been filed after Crossover Day, will not move in 2019, but those who support abolishing the death penalty are hopeful the measure will be brought up in 2020 – an election year. 
No word on whether or not Governor Kemp would sign a measure like this. While he has issued statements on the heartbeat bill, oyster harvesting, and Medicaid expansion, his office says he does not generally comment on pending legislation.