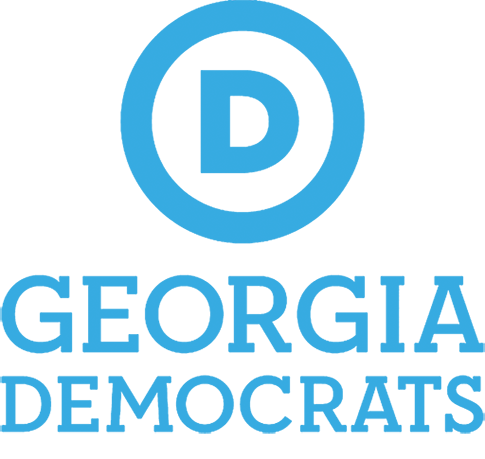 The Democratic Party of Georgia has announced Georgia's full delegation to the Democratic National Convention.
"I am incredibly proud to serve with these incredible convention delegates as we build our party's platform and nominate Joe Biden as the next President of the United States," said Nikema Williams, Chairwoman of the Democratic Party of Georgia. "This group of leaders truly looks like Georgia and represents the diversity and strength of our state and our party. I know that together, we will grow our party and connect with the voters that will turn Georgia blue. Georgia Democrats are fired up and ready to win big in November."
Below is the full list of members of Georgia's delegation.
Delegation Chair: Nikema Williams
Delegation Standing Committee Members:
Platform
Mayor Keisha Lance-Bottoms
State Rep. Bee Nguyen
Vinny Olsziewski
Edgar Fields
Rules
State Rep. Billy Mitchell
State Rep. Calvin Smyre
Barbara Campbell
Pat Pullar
Credentials
Jane Kidd
Emmaundia W. Ford
State Rep. Pedro Marin
James Woodall
District Level Delegates
State Rep. Al Williams, Midway
Debra Tann, Valdosta
Lisa M. Thomas, Hinesville
Former Mayor Pro Tem Brooks Stillwell, Savannah
Randy Armon Goss, Fort Valley
Laura Walker, Columbus
State Rep. Winfred Dukes, Albany
Clerk Vivian Creighton Bishop, Columbus
Bobby L. Fuse, Jr., Americus
David Worley, Peachtree City
Chuck Enderlin, Newnan
Jeannie Dollar, Whitesburg
Verdaillia Turner, Stone Mountain
Barbara Campbell, Lithonia
Dee Dawkins-Haigler, Lithonia
Janel Green, Decatur
Ryan Barrett, Porterdale
John Ralph Destito, Atlanta
Chanel Haley, Morrow
Glen Paul Freedman, Atlanta
Julian St. Patrick Clayton, Decatur
Tommy T. Travis, Atlanta
Karli Swift, Atlanta
Valerie Barnhart, Atlanta
Omar Young, Atlanta
Sharman Riley Southall, Roswell
Melody Avery Session, Marietta
Amy Giusto, Alpharetta
Parker Short, Dunwoody
Kevin Abel, Atlanta
Veronica Evonn Hall, Lawrenceville
George Williams, Duluth
Cheryl Williams, Duluth
Faith Ozioma Anosike, Norcross
Jim Evangelista, Cumming
Joseph Weathers, Moultrie
Paul S. Davison, Kathleen
Angela King-Anderson, Centerville
Virginia S Webb, Clarksville
Woodrow Wilson Golden, Gainesville
Jim Powell, Hiawassee
Therese (Terry) Franzen, Jasper
Jim Taflinger, Athens
Sarita Y. Dyer, McDonough
Quentin T. Howell, Milledgeville
Diane Brack Evans, Avera
Audrey McNeal, Kennesaw
Sandra Lee Williams, Woodstock
Rob Egan, Smyrna
State Sen. Jennifer Auer Jordan, Sandy Springs
Brent Helig Peabody, Atlanta
Joseph Guy Rocheleau, Statesboro
Emily Greene, Augusta
Elizabeth Brooks Hahn, Evans
Christopher G. Johnson, Augusta
Marion Ray, Jonesboro
Former Ambassador Michael A Battle, Atlanta
Janice Faye Dixon, Jonesboro
Niles Edward Francis, Mableton
Hassan Y. Hassen, Marietta
Letitia "Tish" Naghise, Fayetteville
Gary D. Harrell, Lindale
LaTonya Burrell, Rome
Vinny Olsziewski, Rome
Julie Ann Jordan, St Simons Island
Jennifer Garcia, Newnan
Commissioner Larry Johnson, Decatur
Fenika Miller, Warner Robins
Party Leader & Elected Official (PLEO) Delegates
Mayor Hardie Davis, Jr., Hephzibah
State Rep. Debra Bazemore, Riverdale
State Rep. Robert Thomas Trammell, Jr., Luthersville
State Sen. Emanuel D. Jones, Ellenwood
State Sen. Stephen Bradley Henson, Stone Mountain
State Rep. Calvin Smyre, Columbus
Mayor Keisha Lance Bottoms, Atlanta
State Rep. Donna McLeod, Lawrenceville
State Rep. Sheila C. Nelson, Hephzibah
State Rep. Beth Moore, Doraville
State Rep. Walter Matthew Wilson, Atlanta
State Rep. Rhonda Michelle Burnough, Riverdale
State Rep. Erick Eugene Allen, Smyrna
State Rep. Billy Mitchell, Lithonia
At-Large Delegates
Erica-Antoinette Slaton, Lithonia
State Rep. Dar'shun Kendrick, Lithonia
Diane L. Chauffe, Atlanta
State Rep. Rachelle "Shelly" Hutchinson, Snellville
Former State Sen. Floyd L. Griffin, Milledgeville
Joseph Christopher Manley, Fitzgerald
Commissioner Mereda Davis Johnson, Lithonia
State Sen. Gloria S. Butler, Stone Mountain
State Rep. Dewey Loren McClain, Lawrenceville
Councilmember Helen Zenobia Willis, College Park
Councilmember Wanda Warren, Thomasville
Mayor Gregory A. Carswell Jr., Waynesboro
Former State Sen. Vincent Dean Fort, Atlanta
Betty Calvin Reece, Hephzibah
Former GA House Democratic Leader Stacey Yvonne Abrams, Atlanta
State Rep. J. Craig Gordon, Savannah
Magdalena Martinez, Hampton
Stephanie Woods Miller, Macon
Bob Gibeling Jr, Atlanta
Reginald T. Jackson, Milton
Carmen L. Gonzalez, Flowery Branch
William Edward Flippin, Jr, Atlanta
Madeleine (Maddy) Frey, Atlanta
At-Large Alternate Delegates
Dana Zajac, Woodstock
Neal Dahl VanMarter, Tucker
April Haney, Braselton
Mary Elizabeth Williams "Beth", Ellijay
Hillary Gardner, Atlanta
Tracy Jermaine Robinson, Cartersville
Charles Edwin Egger, Atlanta
Thecla Hicks, Lawrenceville
Traci L. George, Augusta
Automatic Delegates
State Senator Nikema Williams, DNC Member
Mayor Ted Terry, DNC Member
Richard Ray, DNC Member
Wendy Davis, DNC Member
State Senator Sheikh Rahman, DNC Member
State Rep. Pamela Stephenson, DNC Member
Sally Rosser, DNC Member
Dan Halpern, DNC Member
Congressman Sanford Bishop
Congressman Hank Johnson
Congressman John Lewis
Congressman Lucy McBath
Congressman David Scott
President Jimmy Carter
Delegation Pages: Maria Andrade, Justin Holsomback, Daniel Wilson