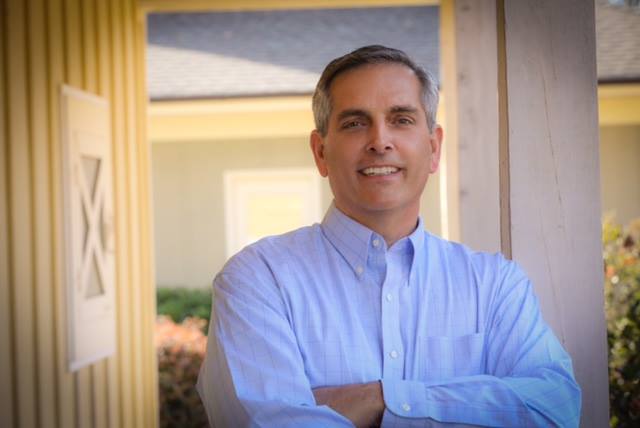 This is a press release from the Georgia Secretary of State's Office:

In an effort to further the false liberal narratives about Georgia's elections record, a recent New York Times article ("Anatomy of An Election 'Meltdown' in Georgia," July 25) contained numerous errors.
"We can't comment on whether the multitude of falsehoods in the story resulted from intent or incompetence, but we will correct the record," said Walter Jones, Voter Education manager and former journalist. "This story is yet more in a long string of national media stories that swallow liberal lines of attack about Georgia's voting procedures that have no basis in reality. Georgia, like many other states, faced a great challenge in carrying out a high-turnout election amidst a pandemic. There were precincts that had problems. But the fact remains, that the vast majority of counties performed admirably in tough circumstances. The issues that were raised in this story are highly localized. Most problems arose in Fulton County – a jurisdiction that has experienced troubled elections for decades. Contrary to the Times's assertion that Georgia has statewide systemic failures, the record shows Georgia has a system that worked just fine in 158 counties. Georgia elections are run by counties, not the Secretary of State's Office. This is a truth that, no matter how often it is repeated and no matter how clear Georgia law, the national media refuse to acknowledge or understand."
The following are misrepresentations or falsehoods in the Times story:
Times story: The Park Tavern polling place in Atlanta had only one scanner.
The Park Tavern polling place had three scanners. This information was given to the Times, which instead chose only to report that one voter only observed one scanner. The bottleneck at Park Tavern resulted from the county assigning 16,000 voters that precinct. That's a decision at the local level in a liberal-run county.
Times story: "Georgia's top elections official, the secretary of state, remained largely passive."
Secretary of State Brad Raffensperger took unprecedented steps to ensure Georgians safe access to voting during the pandemic.
Election date moved back to give counties more time to prepare for changes required by the pandemic.
All 6.9 million active registered voter received an absentee ballot application for the first time in Georgia history.
Each application contained a bar code to help counties process the requests quickly.
Voters received mail with instructions on voting by mail and voters that had received an absentee ballot were sent mail encouraging them to send it in.
The Secretary of State's Office procured and paid for a specialized absentee ballot mail vendor to package, prepare, and mail absentee ballots to aid counties as the state saw a 2500% increase in absentee ballots compared to previous primary elections. This proactive strategy freed up county resources that would have otherwise had to have been devoted to this effort, allowing counties to better prepare for in-person early voting and Election Day voting. This action allowed the state to mail out over 1.5 million absentee ballots within a few days of the accepted applications being entered by the county elections officials.
Each county had at least one central scanner and larger counties received additional ones to count the massive increase in absentee ballots.
Secretary Raffensperger spearheaded two emergency State Election Board rules to assist with voting in a pandemic: allowing counties to set up secure drop boxes to allow contactless return of absentee ballots and allowing counties to begin scanning (but not tabulating) absentee ballots a week before Election Day.
Times story: "Mr. Raffensperger's office insisted it was following the guidance of the federal Election Assistance Commission, which certified it's voting machines…. But the commission says no such guidelines existed."
The Secretary of State's Office never said it was following EAC "guidance." It correctly said that the settings Georgia used for its scanners were the same settings that the EAC used when they certified the machines as accurately recording votes. These are the factory settings for the Dominion machines, and the same scanners used by the vast majority of Dominion customers.
Times story: "The newly elected secretary, Karen Handel, implemented an 'exact match' system that could disqualify voters for minute differences between their registration forms and other government documents. That rule was overturned by the Justice Department, which found it 'seriously flawed' and falling 'disproportionately on minority voters.' But Republicans reinstated such requirements after the Supreme Court stripped the Justice Department of its mandate to approve changes in voting rights."
What liberals misleadingly call "exact match" is actually a federally required process mandated by the Help America Vote Act (HAVA).
Liberal Secretary of State Cathy Cox agreed to implement HAVA match in June 2006, before Handel took office.
Georgia's exact match was precleared by the Obama Justice Department BEFORE the Supreme Court's Shelby County v Holder decision.
The only change that the state made to the process after Shelby County was to first lengthen the amount of time an applicant had to clear up a non-match (from 30 days to 26 months, including specifically allowing voters to clear up issues at the polls when they go vote) and then getting rid of any time restriction to clear up the issue at all.
Since then, Georgia has further expanded access to voting by creating online voter registration, automatic voter registration through the Department of Driver's Services and allowing counties to expand 

weekend

 early voting hours, including 

Sundays

.
Times story: "Last August, Judge Totenberg ordered the state to scrap its voting machines and undertake the daunting task of starting over for 2020."
Before August 2019, a law requiring a new paper ballot system had already been passed by the General Assembly and signed by the governor. The Secretary of State's Office had already conducted a competitive procurement to purchase a new voting system, and the state had already signed a contract with the winning bidder for the new voting system. Judge Totenberg ordered Georgia, in effect, to do what it was already doing.
"This story's wild disregard for the truth echoes Georgia liberals' talking points, not the truth," said Walter Jones. "This is propaganda, not journalism. We know that national media outlets will continue to further this divisive narrative and use it as a mechanism to increase liberal voter turnout. We will not let these misrepresentations distract us from our mission to prepare Georgia for the highest turnout in our state's history in the approaching General Election."
"The Secretary of State's Office will do everything within its powers to assist counties, through recruiting and training poll workers, making sure they have enough equipment and providing oversight to fix the issues that have plagued Fulton County. As we move forward, we will communicate constantly with Georgians to build faith and trust in our election system."