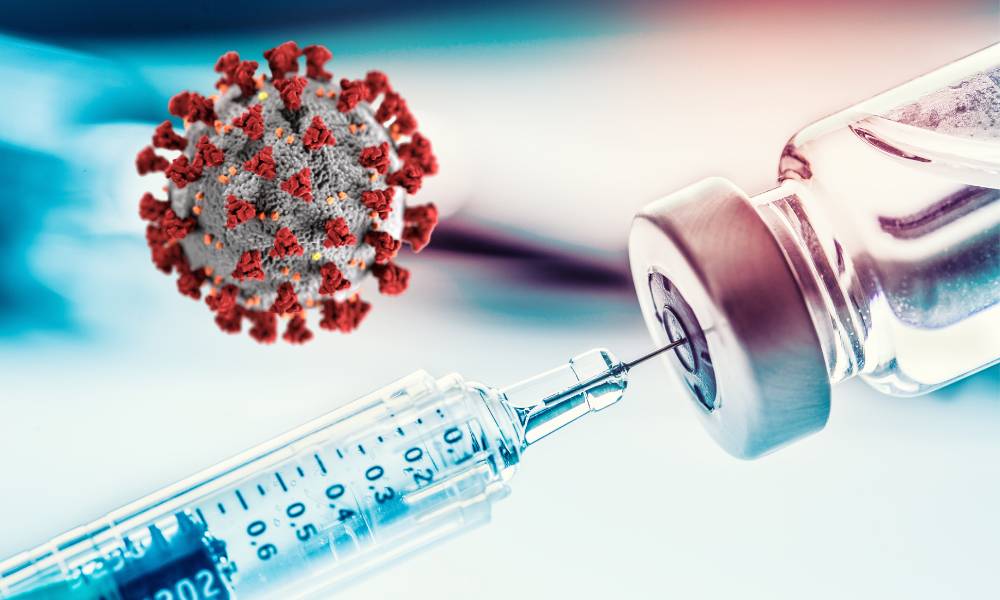 One of Georgia's Pro-Life organizations is voicing opposition to a COVID-19 vaccine over claims of the use of the remains of aborted fetuses during testing and vaccine trials.
Georgia Right to Life (GRTL) said in a press release this week that it has a formal policy of 'opposing vaccines whose development exploited the intentional death of a pre-born child.' In particular, the group is opposing COVID-19 vaccines developed by Moderna and Pfizer/BioNtech because both reportedly employed a testing process 'either by them or a third party, that used a cell line obtained from the kidney of an aborted child.'
From the press release distributed by Georgia Right to Life:
"The production and testing of vaccines using the remains of aborted human beings, regardless of manner of conception, is morally wrong and must be opposed. GRTL strongly urges the rejection of such vaccines," the policy statement says.
"We're not giving medical advice to anyone," explained GRTL President Ricardo Davis. "We're just presenting the facts that most groups are ignoring, because many pro-life advocates will have a problem taking such a vaccine."
The testing phase involves using animals—the standard protocol of vaccine development before human trials begin. Specialized mice were "humanized," meaning mice embryos were implanted with cells from an aborted child that were programmed to develop into humanized lungs. Researchers then inject them with the vaccine, as well as a coronavirus similar to COVID-19 to test the mice's immune response.
"There are alternative, ethical ways to conduct such tests, as well as to produce a vaccine," Davis said. "I encourage everyone concerned about the link between abortion, vaccine development, biomedicine, and human trafficking to demand that government support the development of vaccines that don't rely on the brutal act of abortion."
The group says the third vaccine in development by AstraZeneca is worse, as the company is using the same kidney cell line in actual production of its vaccine.
But the International Vaccine Access Center at Johns Hopkins University says that is not true.
Dr. William Moss with Johns Hopkins Bloomberg School of Public Health told KARE11 News that "Of the three COVID-19 vaccines nearing Federal Drug Administration approval in the U.S., one has a distant tie to a fetal cell in its manufacturing, and the other two are from a new type of technology."
From their article:
A cell line comes from a cell that is replicated repeatedly, sometimes indefinitely, and used in the development of vaccines and for other scientific purposes. Moss says it is important to note that for the COVID-19 vaccine, "The virus is grown in a cell line that has grown in a laboratory for more than 40 years and not directly in fetal tissue."
…The Vatican's Pontifical Academy for Life says the cell lines used in such vaccines "are very distant from the original abortions."
"We believe that all clinically recommended vaccinations can be used with a clear conscience and that the use of such vaccines does not signify some sort of cooperation with voluntary abortion," the academy says.
As for Moderna and Pfizer/BioNtech, the CDC says the new technology is based on mRNA, which "contain material from the virus that causes COVID-19 that gives our cells instructions for how to make a harmless protein that is unique to the virus."
Nevertheless, Georgia Right to Life remains opposed. "Exploiting the death of a child for any reason–no matter how noble—is morally wrong. It denies the Personhood of a pre-born child."