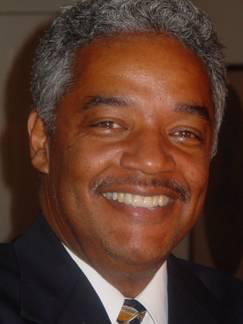 Six Georgia Democrats have filed legislation to prohibit the production of 3D firearms in the peach state.

House Bill 55 seeks to eliminate the ability of an individual or entity to print or produce certain firearms produced by means of three-dimensional printing. The bill, sponsored by State Representative Roger Bruce, was filed on Monday.
It is cosponsored by state representatives James Beverly, Erick Allen, Derrick Jackson, Becky Evans, and Al Williams.
3-D guns, are as the name implies, assembled guns primarily made of plastic but still capable of firing standard handgun rounds. The plans are usually made available online and can be printed using a 3-D printer. The printable items have come under fire largely by left-leaning elected officials because no background check is required and there is no serial number to trace the item like there are with other firearms.
The bill claims an intent in the introduction, reading:
It is the intent of the General Assembly through this Act to prohibit the printing, production, or possession of certain firearms which are created by means of three-dimensional printing,  in order to combat the public health issue of unintended injuries and harms that ill-made firearms can cause to individuals who seek to make use of them and in order to combat the public safety issue of firearms that can be used surreptitiously to commit crimes and can be destroyed without trace.
The legislation outlines a 3D printed firearm as an item "produced by means of three-
dimensional printing from computer-aided design files which is designed or intended to propel a missile of any kind and which is not produced subject to a license from the Bureau of Alcohol, Tobacco, Firearms and Explosives of the Unite States Department of Justice for the manufacture of firearms."
House Bill 55 would do the following:
Prohibit the printing of 3D printed firearms by making it unlawful under Georgia code and setting a standard 5 year prison sentence.

Adds the 3D printed firearm definition to OCGA 16-11-120, which is the Georgia Firearms and Weapons Act
3D printed firearms were a talking point for a number of Democrat candidates during the 2018 General Election, including candidate for Lieutenant Governor Sarah Riggs Amico, who ultimately lost to Geoff Duncan.
The bill has not yet been assigned to a committee. You can contact the sponsors of the bill by email at:
rbruce5347@aol.com
james.beverly@house.ga.gov
erick.allen@house.ga.gov
becky.evans@house.ga.gov
derrick.jackson@house.ga.gov
al.williams@house.ga.gov
You can read the bill below. (If you're reading on a mobile device or having difficulty loading the PDF, click here)
HB 55_2019