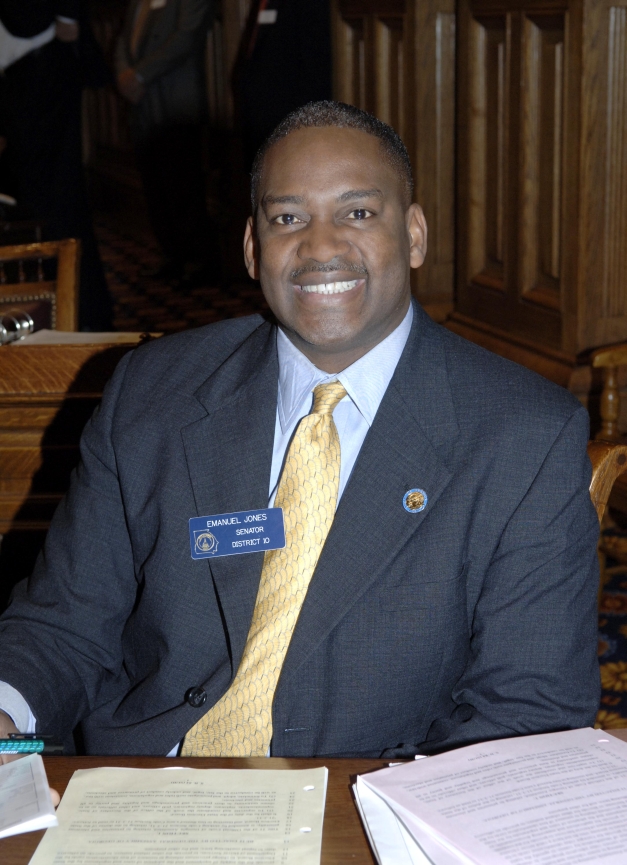 Senate Bill 34, filed by Senators Emanuel Jones, Gloria Butler, Sally Harrell, Nan Orrock, Valencia Seay, and Freddie Powell Sims seeks to change provisions relating to who is ineligible for Georgia weapons carry licenses and who can own weapons.
Current law prohibits someone who has hospitalized as an inpatient in any mental hospital or alcohol or drug treatment center in the last five years from being eligible for a carry license, but SB 34 seeks to expand the ineligible net to include those who are classified as disabled.
The language cites the definition of 'disability' and adds it to the Georgia Weapons Carry License code section, defining it the same way it's already outlined in OCGA 37-1- 1 which says a disability means:
(A) Mental or emotional illness;

(B) Developmental disability; or

(C) Addictive disease.
The current definition does not define what mental or emotional illness entails nor does it outline addictive disease, but developmental disabilities are widely consistent in definition by the medical field.
Developmental disabilities can include limitations in function resulting from disorders of the developing nervous system and often impact cognition, motor performance, vision, hearing and speech, and behavior. Examples of developmental disabilities cerebral palsy, dyslexia, ADHD, Post-Polio Paralysis, muscular dystrophy, autism, hearing-related disabilities, and more.
Any person falling into these three categories (A, B and C) would be ineligible for a weapons carry license for a more expansive 10 years under the proposal unless a board certified psychiatrist or psychologist vouched for their competency before a probate judge. 
SB 34 also proposes:
Striking language in current law which allows probate judges to require applicants to sign waivers to obtain inpatient treatment center documentation or for the facility to make recommendations to the probate judge

Replaces the above language with a provision that requires applicants to sign an "affidavit attesting to whether or not he or she has been diagnosed with a disability within the past ten years,"

Prohibits any person diagnosed with a disability of any type from obtaining a carry license without documentation from a psychiatrist stating that the applicant is "mentally competent to be issued a weapons carry license or renewal license."

Prohibits the transfer or sale of a firearm by a licensed importer, licensed manufacturer, or licensed dealer to someone diagnosed with a disability in the last 10 years

Requires affidavits that no disability has been diagnosed for those seeking to to transfer, sell or exchange firearms and requires an affidavit from a psychiatrist if a person has been diagnosed with a disability in the last 10 years.

Requires the firearms dealer to keep the health information of the buyer confidential
You can read the bill below. (If you're reading on a mobile device or having difficulty loading the PDF, click here)
Contact the sponsors of the bill by email at:
emanuel.jones@senate.ga.gov
gloria.butler@senate.ga.gov
sally.harrell@senate.ga.gov
nan.orrock@senate.ga.gov
freddie.sims@senate.ga.gov
valencia.seay@senate.ga.gov
SB 34_2019