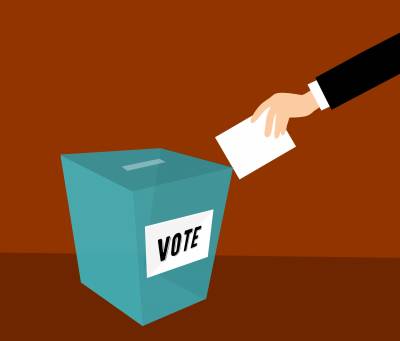 Georgia Democrats are calling on Secretary of State Brad Raffensperger to do something about the long lines expected at the polls on Tuesday for the primary election.
Raffensperger's office has spent the last several months encouraging Georgians to vote by mail due to the impacts of COVID-19 that have led to increased wait times for cleaning, social distancing requirements, a reduction in volunteer poll workers, and even closed polling locations due to the unwillingness by private parties (like places of worship) to open the doors to the general public at usual voting locations.
Each active registered voter was mailed an absentee ballot application and counties have placed ballot drop boxes for voters in communities to assist with collection. Early voting operated as usual leading up to the election, but Democrats say they're outraged by the what lies ahead for the June 9th primary.
Democratic Party of Georgia Chairwoman Nikema Williams released the following statement:
"We are outraged that voters across Georgia, many of whom have done their part to attempt to vote safely by mail, have been forced to stand in line for as long as six hours on the last day of early voting, in the middle of a pandemic that endangers public health. The Secretary of State and counties have had months to prepare for this election but they have squandered valuable time that could have been used to prevent the democratic crisis we are seeing today.
Over the past weeks, we have heard from hundreds of voters who applied for vote by mail ballots, who followed every instruction given by the Secretary of State and counties to make sure their voice is heard, but never received the ballots they were promised. Georgia voters have done their part, and are now forced to choose between their right to vote and their health, unjustly punished by state leadership that would rather shrug their shoulders at a crisis than take immediate action to fix the problem.
As history has shown, Georgia Democrats will not be deterred from the ballot box no matter what obstacles stand in our way. There is no excuse for the compounded failures of democratic institutions that we are seeing for voters across the state. We demand that adequate resources and trainings are provided to counties by Election Day this Tuesday, and we will keep fighting until every voter can make their voice heard for every election – period.
To the Georgia voters who have waited patiently to cast their ballot: we see you, we hear you, we are fighting for you. You have the right to stay in line, and we are here to help."