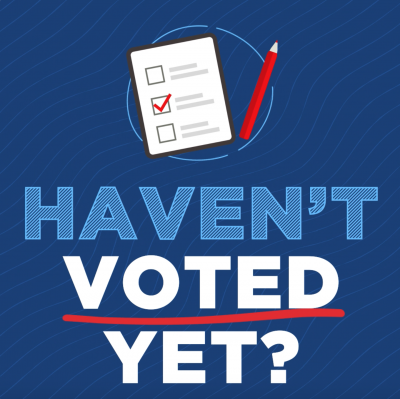 Amidst continued reports of problems with absentee ballot request fulfillment in Fulton County, Jon Ossoff's U.S. Senate campaign launched new digital ads to help Fulton County voters cast their ballots by Tuesday's primary election.

As reported by the Atlanta Journal-Constitution and by WSB-TV, many voters in Fulton County have still yet to receive absentee ballots, despite some having requested them over a month ago — including Jon Ossoff and his wife Dr. Alisha Kramer.
In light of these errors, the Ossoff campaign is calling on affected voters to call the voter protection hotline at 1-888-730-5816, and then plan to vote early today or on Election Day.
The campaign's new ads specifically target Fulton County voters who have not yet cast ballots.
For those who did receive absentee ballots but have not yet returned them, the ads direct them to deliver their ballot in-person, as it's too late to mail them in to be received by 7 pm on June 9.
Voters can either deliver them to drop boxes in their county or to their county's elections office.
"My highest priority right now is ensuring all voters are equipped and empowered to participate. If you've received your absentee ballot, deliver it by hand! If you haven't received one, make plans to vote early today or Tuesday on Election Day! All the information you need is at ElectJon.com/voting," said Ossoff.
Where/When/How to VOTE: https://t.co/uFmArOmNZ4 pic.twitter.com/hYh9zsASb0

— Jon Ossoff (@ossoff) June 5, 2020