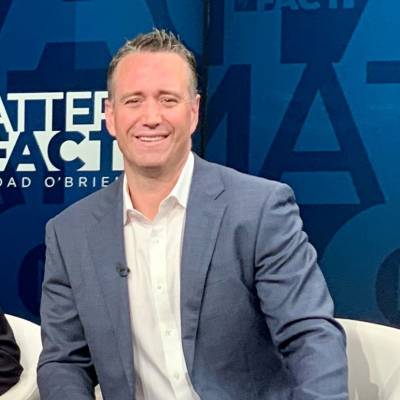 The election to succeed retiring state Senator William Ligon has a former supervisor from a federal law enforcement entity and a Director of the United States Secret Service calling into question both the military experience and law enforcement credentials of one candidate. 

A retired Division Chief at the Federal Law Enforcement Training Center (FLETC) in Brunswick and a retired Director with the U.S. Secret Service have spoken out regarding the candidacy of Republican David Sharpe in his bid to serve Brantley, Glynn, Camden, and McIntosh counties and portions of Charlton County in the Georgia Senate. He's slated to face two other Republicans – Sheila McNeil and Cody Smith – in the June 9th primary. 
But the two distinguished retirees say Sharpe has concerning timelines for his employment on his resume, which must be answered before Election Day. 
Retired FLETC Division Chief J.O. Smith wrote a a lengthy 4-page letter detailing inconsistencies of Sharpe's background, which he is familiar with after supervising Sharpe as an employee at FLETC in 2015 and 2016. He says Sharpe applied for 25 positions at FLETC and a total of 171 jobs with USAJobs- the federal government's official employment site – in total. Smith says he was among those investigating allegedly falsified documents presented by Sharpe when Sharpe learned of the investigation and resigned from his position at FLETC. 
Smith specifically calls into question the following:
 There is an almost two year overlap with two different positions with the USAF: (10/2002 to 09/2004) – neither states he was a LE officer with full arrest authority which is a requirement for all FLETC instructors;

Sharpe's resume states he was an instructor for teaching firearms and defensive tactics, but after questioning officials at the Pentagon Force Protection Agency (PFPA) both at the FLETC and in DC, emails from those agencies reportedly state Sharpe did not teach anything while working there; 

Sharpe claimed he had 10+ years as a sworn law enforcement officer with arrest authority, but Smith could not find supporting documentation. He says Sharpe eventually told him he 'must have checked the wrong box' when he was question about the matter;

Sharpe claims he was a Federal or State certified law enforcement instructor, but no one was able to locate any of his certifications; 

Sharpe's claims that he had a broad background in instruction, had experience with lesson plans, had experience in original research, was certified as a lifeguard, and that he received 5 different awards within the last 3 years – none of which could be substantiated. 
Smith also said Sharpe was pressed about the dishonestly of his employment application and Sharpe reportedly said his "son who was sitting on his lap may have hit the button by mistake."
On this website, Sharpe lists himself as CEO of STAX Solutions, LLC, a small business that contracts with the U.S. Department of Veterans' Affairs, and a military veteran with over 12 years of federal government and military service, having served six years in the United States Air Force Security Forces and eight years in the U.S. Intelligence Community. He makes no mention of employment at FLETC. 
AllOnGeorgia reached out to the David Sharpe campaign for comment, but did not hear back. Patrick Betchik, a frequent contributor to AllOnGeorgia, also interviewed Sharpe on his candidacy and asked for commentary on the subject matter. Sharpe did not directly answer the questions.
The information was provided to AllOnGeorgia after attempts to publish the letters in the local newspaper were unsuccessful. 
Read the letter from J.O Smith.
Read the letter from Balsam.