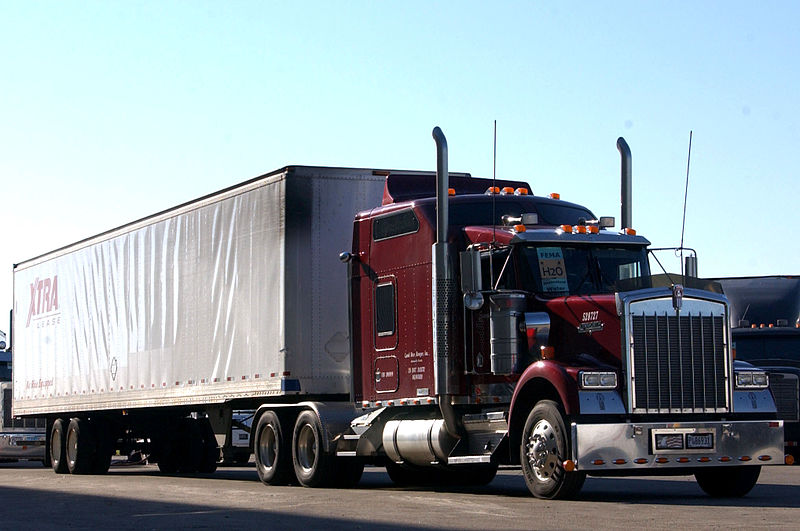 A Georgia Congressman has introduced legislation with colleagues that he says will 'protect traveling public.'
The "Safe Roads Act of 2019" (HR 3773) was filed this week by Rep. Hank Johnson of Georgia's 4th Congressional District and Rep. Jesús G. "Chuy" García of Illinois. The pair say the bill seeks to 'make highways around the nation safer for drivers.'
Specifically, the legislation would direct the Department of Transportation to require that all new commercial motor vehicles be equipped with an automatic emergency braking system. Though the bill was introduced on Tuesday, the language does not yet appear on the Congressional tracking website.
"Tragically, the simple installation of automatic braking systems on all commercial motor vehicles might have prevented these deaths and countless others across the country," Johnson said in a press release. "America's roads and highways should be safe for all drivers. Taking full advantage of technologies that are available and proven to anticipate and prevent crashes will save lives."
Johnson's office says the bill has the support of the Trucking Safety Coalition, Advocates for Highway and Auto Safety, Roads Safe America. The measure has been assigned to the House Committees on 'Transportation and Infrastructure' and 'Energy and Commerce.'
This is not the first time Johnson has pushed for an initiative like this. He filed a bill back in 2011 and 2015 five Georgia nursing students were killed and three others were injured on I-16 in southeast Georgia when a tractor-trailer failed to stop and plowed into traffic that had stopped.
Rep. Jesus "Chuy" Garcia and Rep. Matt Cartwright (D-Pennsylvania) also introduced the "INSURANCE Act" (H.B. 3781), which would not only raise the minimum liability insurance requirements for carriers but also tie the minimum to the inflation rate of medical costs, as determined by the Bureau of Labor Statistics.
Garcia said in a press conference Tuesday to introduce the bill that the insurance minimum "should be nearly 6.5 times higher to account for today's inflation and healthcare costs, according to the Bureau of Labor Statistics." If the liability insurance minimum was increased by that much, the new minimum would be nearly $4.8 million, up from the current $750,000 minimum.
The full language of both bills should be available next week.