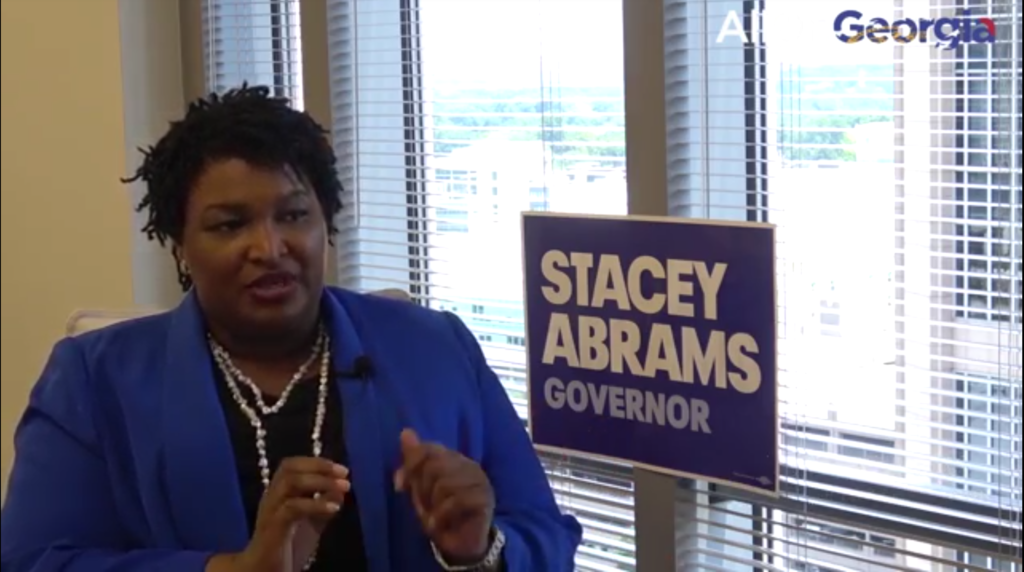 Former gubernatorial candidate Stacey Abrams is making her rounds around the nation to spread the message of election integrity, but along the way, she has continued the narrative that she didn't lose the governor's race in Georgia last year.

The Houston Chronicle reports:
"I'm here to tell you a secret that makes Breitbart and [Fox News host] Tucker Carlson go crazy: We won," Abrams said, "I am not delusional. I know I am not the governor of Georgia — possibly yet."
Abrams was in Texas on Friday for a fundraiser hosted by Annie's List, a group that supports progressive women seeking public office. She once again called Governor Brian Kemp "an architect of voter suppression that spent the last eight years knitting together a system of voter suppression that is unparalleled in America."
According to Texas Tribune reporter Patrick Svitek, she said in her remarks that "we don't have to concede elections anymore, because when we concede, we are condoning systems that are used to oppress us."
The statements come on the heels of her March comments reported by Adam Kelsey in which Abrams said "I did win my election. I just didn't get to have the job."
Florida gubernatorial candidate Ron Gillium has backed Abrams' stance, telling HBO's Bill Maher:
"Stacey juiced as many Dems as she could out of the state of Georgia and you also had the guy who was the referee also being the player on the field, right?" he said, in reference to that fact that now-Gov. Brian Kemp was the state's secretary of state when he ran for office.
Abrams just recently ruled out a U.S. Senate bid challenging Senator David Perdue.