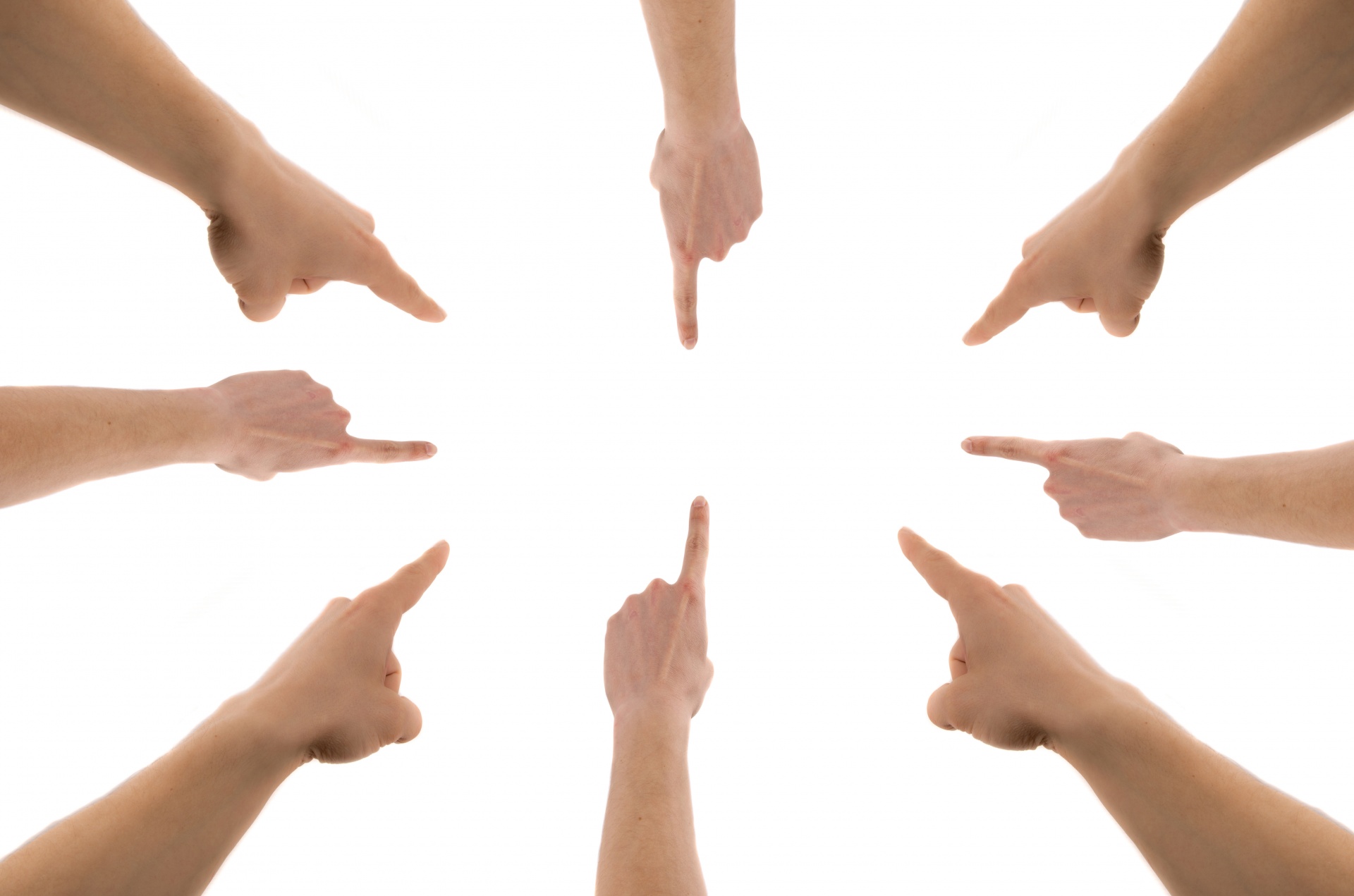 As counties around the state worked to administer elections amid pandemic precautions, unprecedented absentee ballots, and new voting machines, the day has mostly been consumed with elected and appointed officials pointing fingers and placing blame over long lines, untrained poll workers, and issues with voting machines.

Democrats in particular have said the issues are examples of voter suppression and mismanagement at the hands of the state election's office, but the Georgia Secretary of State's Office said the matter rests squarely in the hands of the local boards of election.
WEDNESDAY 12:42 a.m. – Statewide Voting Implementation Manager Gabriel Sterling:
"Due to the nature of this election, we have said multiple times that election results will take time to receive, validate, and post. Voting in a pandemic has posed a variety issues for the elections officials as well as the voters. We look forward to sharing full results."
At 5:40 p.m., Georgia Secretary of State's Statewide Voting Implementation Manager Gabriel Sterling said:
"That the Dekalb County CEO doesn't seem to know that training poll workers and equipping polling places is a responsibility that Georgia law places squarely on the county goes a long way to explain the issues that we saw today in Dekalb. See OCGA 21-2-70 (Each superintendent within his or her county shall:… (4) selection and equip polling places…, (8) instruct poll officers and others in their duties, and to inspect systematically and thoroughly the conduct of primaries and elections in the several precincts of his or her county to the end that primaries and elections may be honestly, efficiently, and uniformly conducted). The Secretary of State's office is tasked with providing training to the superintendents, who then train their poll workers and county election officials. The fact that the egregious issues we are seeing today seem to be limited to a few precincts in a couple counties suggests that the breakdown occurred at the county level. The other 157 counties faced the same difficulties of using a new system and voting during a pandemic, but they seem to have handled the issues that arose diligently and efficiently."
---
At 8:30 p.m. DCCC spokesman Avery Jaffe even took a swing at Congressional candidate Karen Handel, who was Secretary of State back in 2010:
"You should never have to bring a folding chair with you to go vote, but as Georgia's former Secretary of State, Karen Handel helped create the broken system that lays at Georgia voters' feet as they sit and stand in line for hours to exercise their rights. Handel has committed herself to a campaign of voter suppression and praises leaders in her party who regularly take steps to disenfranchise communities of color. Instead of campaigning for Congress, Karen should be out at the precincts tonight apologizing to the Georgians whose voting rights she's trampled upon during her many years in office."
4:53 p.m. – U.S. Senate candidate Sarah Riggs Amico:
"The Secretary of State had ample time to prepare for a smooth transition to the new voting machines he championed. He's had months to prepare for an election in the midst of a pandemic. And yet, he has failed — spectacularly — to provide counties with the training and resources they need to conduct today's election safely and fairly. Missing machines, dysfunctional equipment, and confusing communication to voters are the direct result of Sec. Raffensberger's mismanagement.
But Georgia voters will not allow their voices to be suppressed. I am inspired by their tenacity and commitment to casting their ballot, even amid these challenges. Democratic turnout has been surging since voting began weeks ago, and Georgians will demand their rights be protected and their votes be cast and counted.
I urge all counties that have experienced delays and malfunctions today to follow the lead of Chatham County and others, and extend voting hours until every eligible voter can cast their ballot.
4:20 p.m. -DCCC Chairwoman Cheri Bustos issued the following statement:
"We are seeing the widespread breakdown of elections across Georgia and it is disproportionately affecting Black voters and people of color. More than an embarrassment, it does irreparable harm to our democracy. From unimaginably long lines to ballot shortages to malfunctioning machines, these failures were entirely preventable. The Georgia Secretary of State had months to get it right, even after today's election was delayed twice. Instead, Secretary of State Raffensperger and Georgia Republicans have failed their constituents by refusing to provide Georgia counties with the resources and training they need to conduct this election. This is not how our American democracy should look."
2:12 p.m. – US Senate Candidate Teresa Tomlinson:
It's a repeat of the 2018 election when then-Secretary of State Brian Kemp was both a referee and a player in the game. Now amidst the coronavirus pandemic, the decision to shut down polling stations and pack voters into confined areas without the resources to exercise their constitutional right to vote in a timely way is both a civil rights violation and a threat to public health.
1:33 p.m. – Georgia Secretary of State Brad Raffensperger on Investigation into Fulton and Dekalb County Elections Processes:
"The voting situation today in certain precincts in Fulton and Dekalb counties is unacceptable. My office has opened an investigation to determine what these counties need to do to resolve these issues before November's election. Obviously, the first time a new voting system is used there is going to be a learning curve, and voting in a pandemic only increased these difficulties. But every other county faced these same issues and were significantly better prepared to respond so that voters had every opportunity to vote."
12:04 p.m. – Democratic Party of Georgia spokeswoman Maggie Chambers:
"So far this Election Day we have received countless reports of widespread voting issues in every corner of the state, and this is not limited to Fulton County or the metro area alone. The Secretary of State's job is to provide adequate support and training for counties as he implemented Georgia's new voting system, and he has failed. Across the state, Georgia voters are waiting for hours to cast their ballots because Georgia's system is failing them. We demand statewide action by the Secretary of State — the chief elections official in Georgia— to fix this problem immediately before we see these issues for every election this cycle."
11:43 a.m. – Statewide Voting Implementation Manager Gabriel Sterling from the SOS office:
"So far we have no reports of any actual equipment issues. We do have reports of equipment being delivered to the wrong locations and delivered late. We have reports of poll workers not understanding setup or how to operate voting equipment. While these are unfortunate, they are not issues of the equipment but a function of counties engaging in poor planning, limited training, and failures of leadership. Well over 2,000 precincts are functioning normally throughout the state of Georgia."