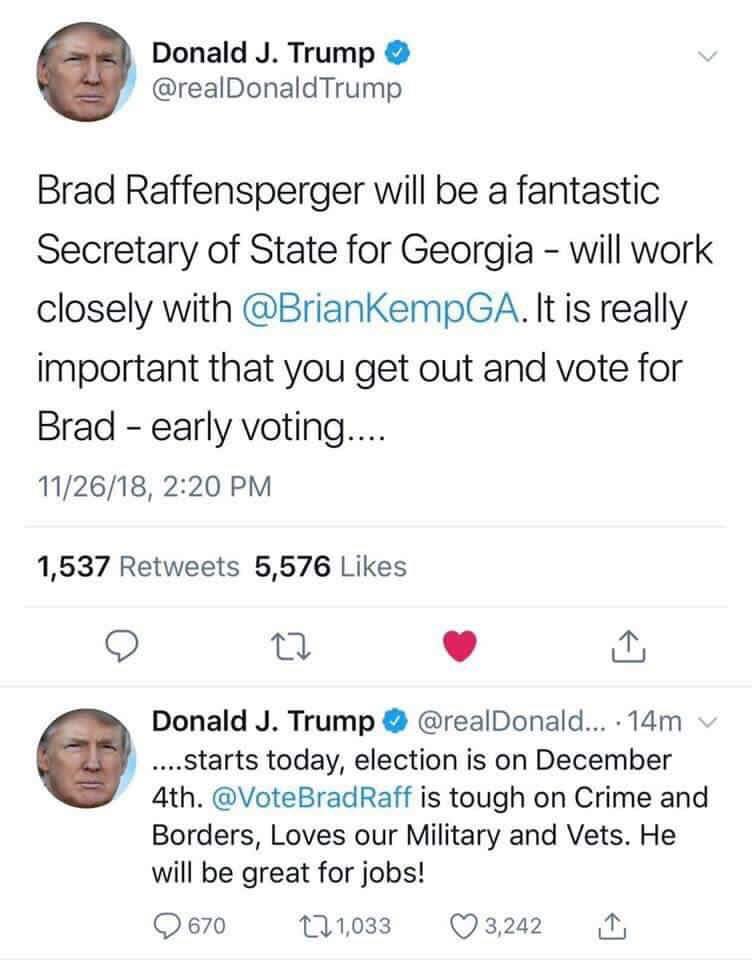 President Donald Trump is weighing in on the Secretary of State runoff election set for December 4th.

Trump tweeted his support for Republican Brad Raffensperger on Monday claiming that Raffensperger will "be a fantastic Secretary of State for Georgia – will work closely with Brian Kemp." Trump continued on that early voting is important and stated that Raffensperger "is tough on Crime and Borders, Loves our Military and Vets."
The Secretary of State's office has no purview over crime, borders, military, or vets, and focuses solely on elections, voter registration, and business licensing.
The only candidate to garner the support of the President during the primary and the general election was now Governor-elect Brian Kemp.
Raffensperger will face Democrat John Barrow next week after both came in just under 50% on November 6th.