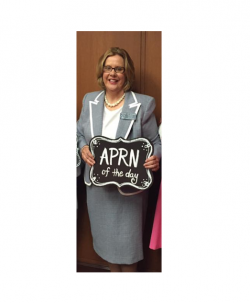 State Senator Renee Unterman is asking voters in Georgia's 7th Congressional district for a promotion to higher office, but attempts to confirm her qualifications and credentials show inconsistent claims and an unverifiable timeline. 
Unterman has been in public office since 1986, having served as the Mayor of Loganville, as a Gwinnett County Commissioner, and in the Georgia legislature for more than two decades.  Over the years, references to her degrees in her respective political biographies have varied greatly and not due to additionally acquired degrees. 
In 2011, Unterman stated in her official Senate biography that she obtained a 'Nursing Degree from Georgia State University' and an 'undergraduate degree from the University of Georgia, as a clinically trained social worker.' 
In 2017, the official Senate biography referenced a 'degree in nursing' from Georgia State University' and a 'degree in Social Work from the University of Georgia.'
In 2020, the Unterman for Congress campaign website indicates for the first time that Unterman holds a 'graduate degree from the University of Georgia.'
Story continues below.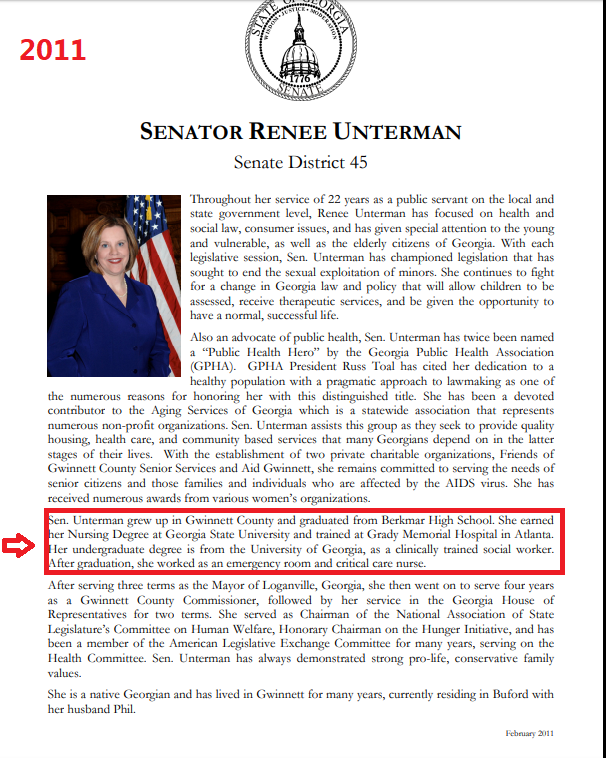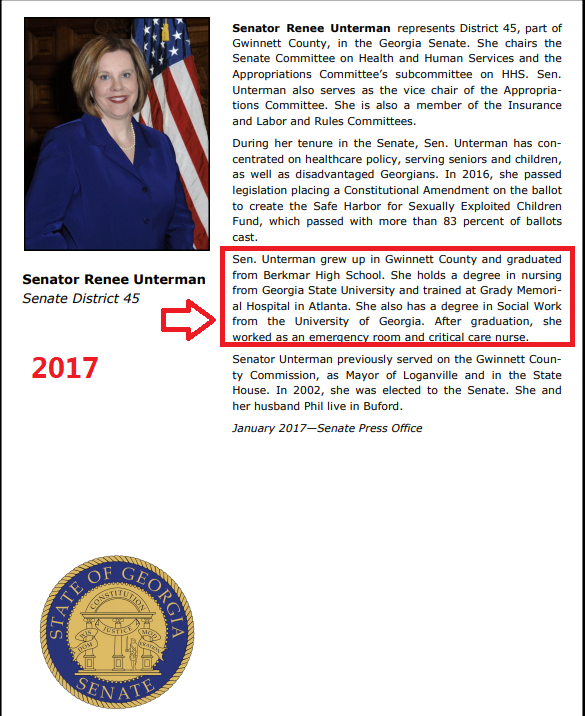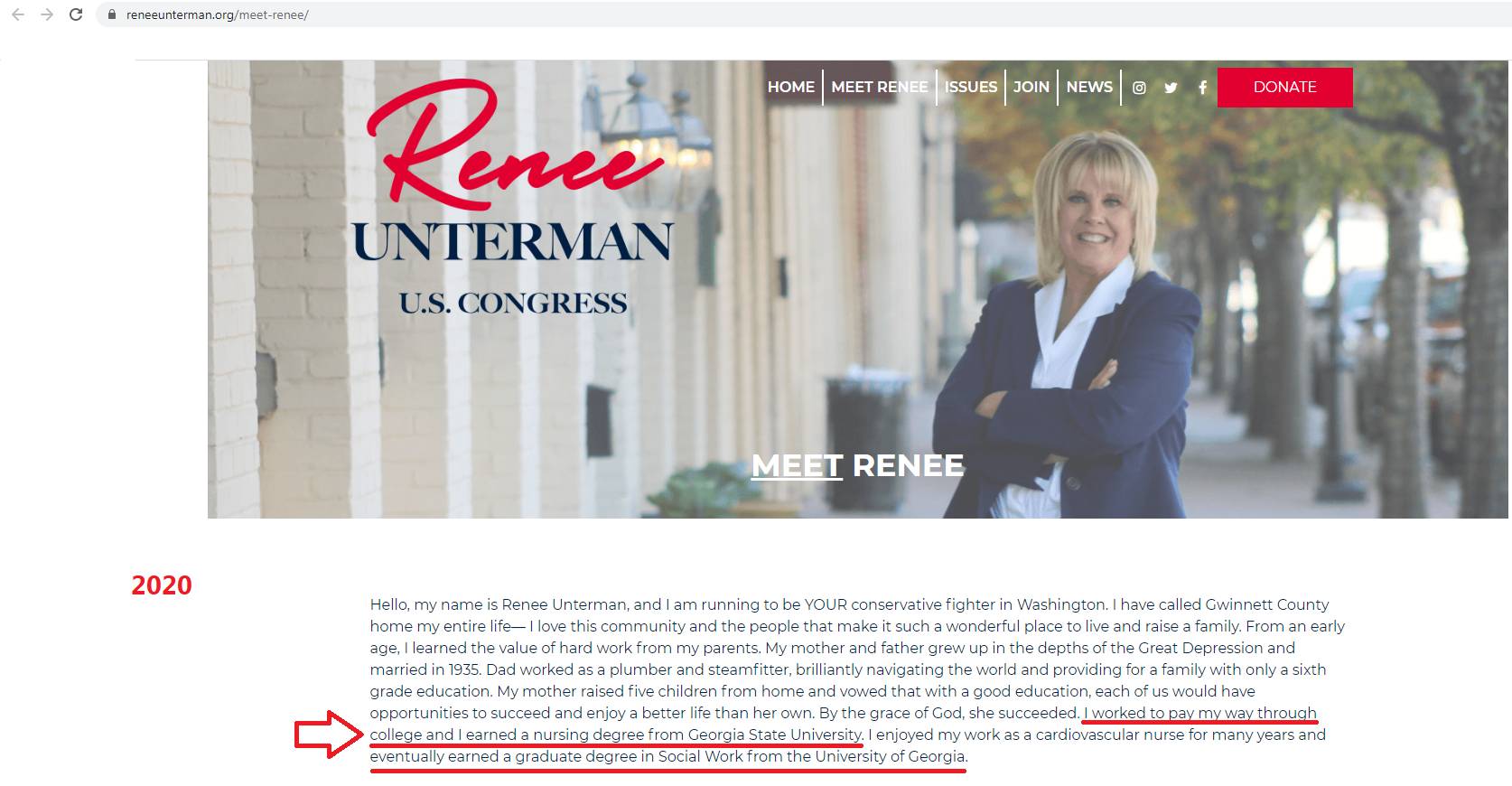 According to public verification records with the University of Georgia, the only awarded degree to Unterman was the 1990 Bachelor's Degree in Social Work.
Attempts to verify the Georgia State University nursing degree have been delayed as the verification service indicates that associate degrees and certificates can take longer to verify. While Unterman does not state anywhere publicly when she received her nursing degree, Georgia State University did not begin offering an accredited undergraduate nursing degree programs until 2004 – 20 years after Unterman's nursing license expired. An associate's degree would not disqualify Unterman from the official title of 'nurse,' but would not make her a 'Registered Nurse' or 'Advance Practice Registered Nurse' by current standards.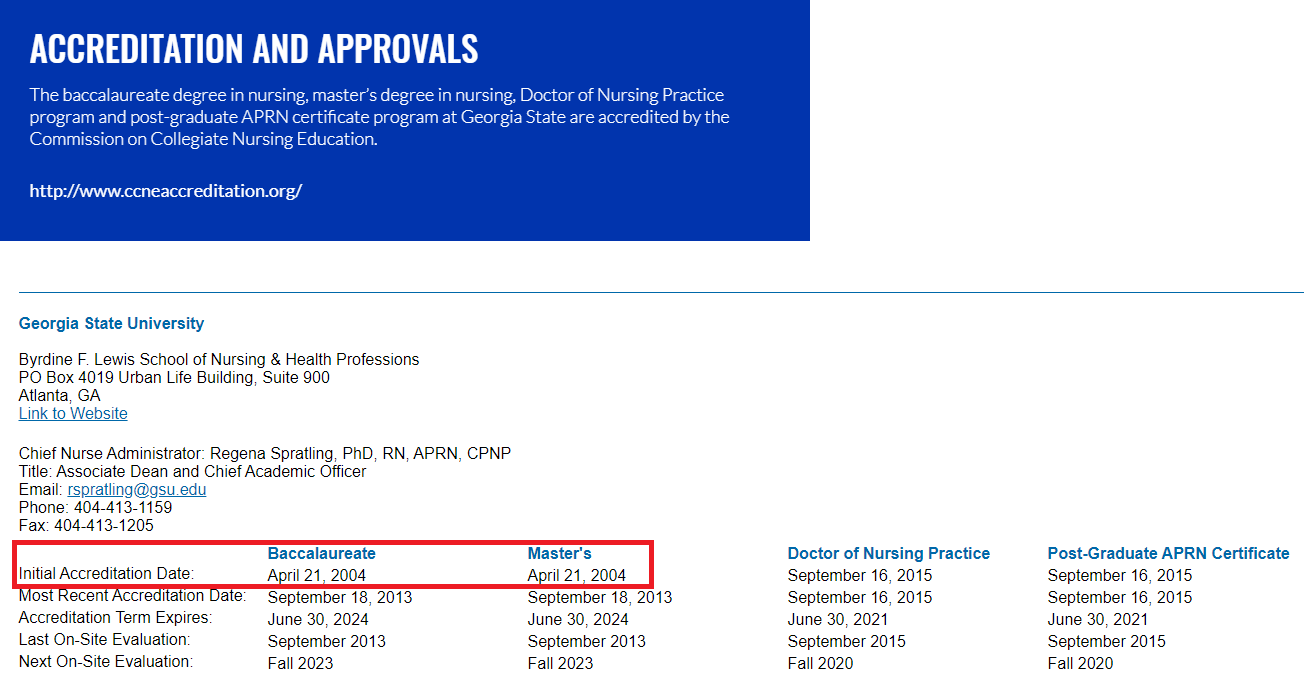 Until recently, Unterman proclaimed herself as a nurse, though research conducted during the campaign season revealed Unterman's nursing license expired in 1984 – six years before the Bachelor's degree was obtained at the University of Georgia – when she was 30 years old.
Nevertheless, Unterman has spent much of the congressional campaign and her time in the Senate touting her time as a nurse, heading up a nurses coalition against Governor Brian Kemp in the 2018 primary and touting an award for nurses identifying indicators of sex trafficking, despite the absence of sex trafficking on the radar for activism when Unterman was a nurse 36 years ago.
More photos below.
Dr. Molly Bachtel, Assistant Professor at Emory, has routinely professed support of Unterman's brief tenure as a nurse due to her initiatives under the Gold Dome. 

Embellishing resumes seems to be par for the course for political figures. In July 2019, the Georgia Department of Juvenile Justice removed its executive agency commissioner after it was discovered Avery Niles lied about his education. Early in 2019, presidential candidate and former Vice President Joe Biden lied about his rank in his graduating class while a city council candidate in Washington State was facing criminal charges for her dishonesty about education. And in early 2020, it made international news that First Lady Melanie Trump was dishonest about having a college degree in her recent autobiography. The consequences of job loss and public humiliation, however, pale in comparison to the prison sentence doled out in January of this year to the Oxford University Hospitals NHS Foundation Trust chief executive officer who lied on his resume. 
Unterman has not been free of controversy during her tenure in the Gold Dome, having made headlines for serving as the Senate Health & Human Services Committee while simultaneously working as an executive for Amerigroup, the state's largest Medicaid contractor, blocking a rape kit testing bill and medical marijuana legislation, and claiming she was sexually harassed by Gold Dome colleagues when she was removed as chair of a powerful Senate committee. More recently, a bill she has championed in 2015 was deemed unconstitutional by the Georgia Supreme Court. 
From the onset of the congressional campaign, Unterman has touted herself as the frontrunner in the 7th district, having raised $358,348.57, loaning herself $600,000, and garnering the endorsements of Lt. Governor Geoff Duncan and former Governor Nathan Deal.
In the June 9th Republican primary, Unterman will face Lisa Babbage, Mark Gonsalves, Lynn Homrich, Zachary Kennemore, Rich McCormick, and Eugene Yu.
05/13/20 -9:00 p.m. Correction: A previous version of this article implied that the Georgia Nurses Association had endorsed Unterman. The organization has not endorsed Unterman. Based on a tweet in this article, it was stated that Bachtel said Unterman had three nursing degrees, however, Bachtel has since said she was referencing her own education credentials.