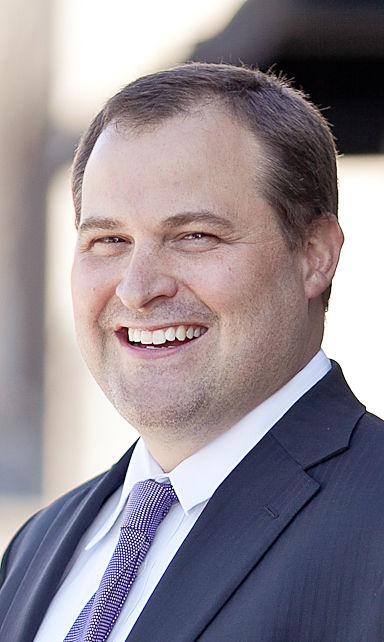 A bill filed in the Georgia legislature seeks to prohibit discrimination of public school students and teachers on the basis of religious viewpoints or expression.

House Bill 53 filed by State Representative Casey Karpenter, a Dalton Republican, would impose restrictions on local school systems in terms of how students are treated when expressing religious viewpoints and would bring code section in line to explicitly protect religious expression the way other voluntary expression is protected.
The bill is co-sponsored by fellow Republican state representatives Jason Ridley, Micah Gravley, Martin Momtahan, Wes Cantrell, and Kevin Tanner.
HB 53 creates a new code section – OCGA 20-2-1031 – and would do the following:
Permits student to discuss religious beliefs in homework, artwork, and other written and oral assignments "free of discrimination based on the religious content."

Prohibits penalty OR reward for religious content in work and requires 'academic standard' be used as the caliber

Stipulates that the religious expression must be permitted the same way non-religious expression would be permitted on other topics in schools

Provides that students may 'pray or engage in religious activities' during the school day

Further permits prayer groups, religious clubs, 'see you at the pole' gatherings, and other activities before, during, or after school under the same provisions that non-religious activities take place

Requires the organizations/gatherings have same access to facilities without discrimination based on religion

Must be permitted to advertise such activities the same way non-religious groups advertise activities

Schools are permitted to 'disclaim' the sponsorship or association with the religious activities

Permits that students in public schools must be allowed to wear clothing and jewelry that displays religious symbols
Under the new law, schools would be required to adopt policies to avoid being directly associated with student views. HB 53 permits the schools to adopt a policy to establish a "limited public forum" which applies to everyone. The policies, as dictated by the law, must:
Not discriminate against a student's voluntary expression,

Offer 'neutral criteria' for selecting student speaks at school events/graduation ceremonies

Ensure that a student speaker does not engage in obscene, vulgar, offensively lewd, or indecent speech

State that a student's speech does not reflect the endorsement, sponsorship, position, or expression of the local school system
A sample policy is provided in the bill and requires that local school systems adopt 'similar' policies. (See pages 4-8 in this PDF)
The bill also provides protections for teachers and faculty to express their religious views while on contract and permits them to:
Share religious information with faculty and colleagues

Discuss religious views in the classroom in a 'neutral manner'

Serve as a sponsor of student-organized religious events and gatherings

Permit and be present for student-initiated, student-led religious expression;

Participate in student-led prayer

Wear religious clothing, symbols, or jewelry that comply with dress code

Decorate their desk and other personal space in their office or classroom with religious items
The bill is specific in that it prohibits the 'requiring' of any student or teacher to do anything related to religion.
The bill has been assigned to the House Education Committee.
Contact the sponsors by email:
kasey.carpenter@house.ga.gov
wes.cantrell@house.ga.gov
kevin.tanner@house.ga.gov
jason.ridley@house.ga.gov
micah.gravley@house.ga.gov
martin.momtahan@house.ga.gov
You can read the bill below. (If you're having difficulty reading the PDF, click here.)
HB 53_2019