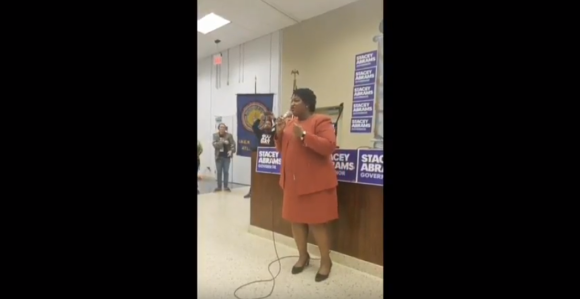 The Democratic candidate for Governor has been filmed voicing her strong feelings on basic economic approaches to governance.

Stacey Abrams recently said at a campaign event that she was "sick and tired of hearing about the free market being the solution."
In her speech, Abrams said "our fundamental responsibility is to take care of the least of these. Especially when the least of these are working families that only want a little bit of access to health care."
Abrams also said, "I've never seen the free market write a prescription in rural Georgia… I've never seen the free market replace that stint in your heart."
The Democratic candidate has a number of pro-government solutions outlined on her website ranging from healthcare initiatives to education programs. You can visit her site here.
You can watch the comments in a one minute clip here: