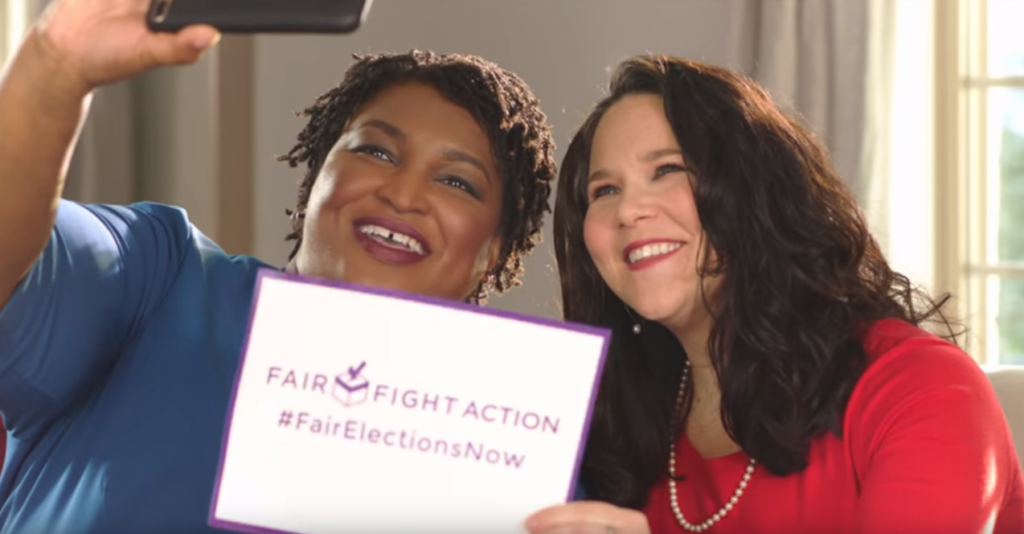 Fair Fight Airs Super Bowl Ad Aimed at "Election Integrity"
Lawsuit addresses and seeks to "fix gross mismanagement of Georgia's election system"

Stacey Abrams will once again be on televisions – but this time during the Super Bowl and in homes across America.
The announcement came Thursday.
From the press release:
Voting rights organization Fair Fight has reserved airtime in Georgia during Super Bowl LIII with a new 30-second ad that will run during the game in Macon, Albany, Columbus and Savannah markets as well as in paid digital advertising in the Atlanta and North Georgia regions. Their ad highlights the necessity of reforming Georgia's election systems, as well as the nonpartisan nature of reforming the system.
Former House Democratic Leader Stacey Abrams, the Founder and Chair of Fair Fight, is joined by Habersham County Commissioner Natalie Crawford – a Republican from North Georgia – in the ad.
"In 2018, we saw that Georgia's elections are neither free nor fair," said Stacey Abrams. "Commissioner Crawford and I both recognize that fixing our state's election system is not partisan – rather, it is our fundamental duty to advocate for every voter's voice to be heard. We have joined together to ensure our state fulfills its promise and gives every eligible Georgian a vote."
"We've seen election issues all across Georgia," said Natalie Crawford. "Georgians deserve fair elections and election officials require our full support. Democracy must work for everyone and that's why I am proud to make this bipartisan call to action alongside Democrat Stacey Abrams."