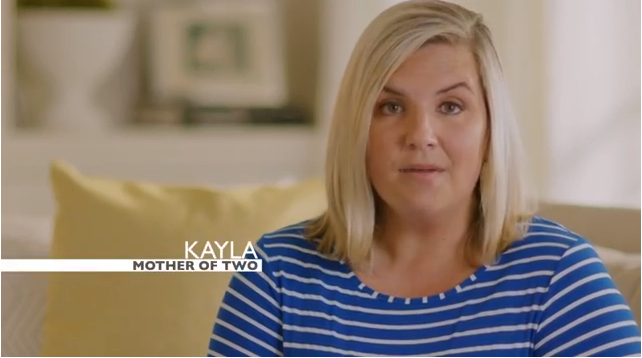 The Georgia Republican Party has released another television ad targeting Stacey Abrams.
The latest ad, 'KAYLA,' shows a mother speaking about the dangers and frequency of sex trafficking, then stating that Stacey Abrams is 'too extreme for Georgia' because she walked on a vote on the subject while serving in the legislature.
In a press release sent out Tuesday, Chairman of the GA GOP John Watson said, "When it was time to take a stand to protect our children from sex traffickers, Stacey Abrams walked away. California billionaires and Stacey Abrams' extremist backers can't hide Abrams' own voting record."
"Kayla knows what Georgia voters are learning as this critical election approaches: Stacey Abrams is just too extreme for Georgia."
The Abrams campaign sent out a statement on the ad Wednesday. Director of Strategic Communications Abigail Collazo released the following statement:
"Instead of explaining to Georgians why Brian Kemp renewed the license of a Massage Envy therapist who plead guilty to assaulting a woman, the Brian Kemp campaign is doubling-down on their ugly and false ads attacking Stacey Abrams. Leader Abrams' record is clear: she has always worked to protect Georgia's women and children, and she supported numerous pieces of legislation to crack down on human trafficking and support survivors of violence. This false and misleading ad is just another sign of the Kemp campaign's growing desperation to distract from their lack of concrete plans to improve the lives of Georgia families. Georgians deserve better."
---
Script:
354 Georgia children are sold for sex every month.
It can happen to anyone, anywhere. 
As a mom, my number one mission is to protect my children.
That's why I can't vote for Stacey Abrams. 
Stacey walked out on her job, instead of voting for a bill that would have 
cracked down on human trafficking.
Stacey Abrams walked out on Georgia's children.
She's too extreme for Georgia.