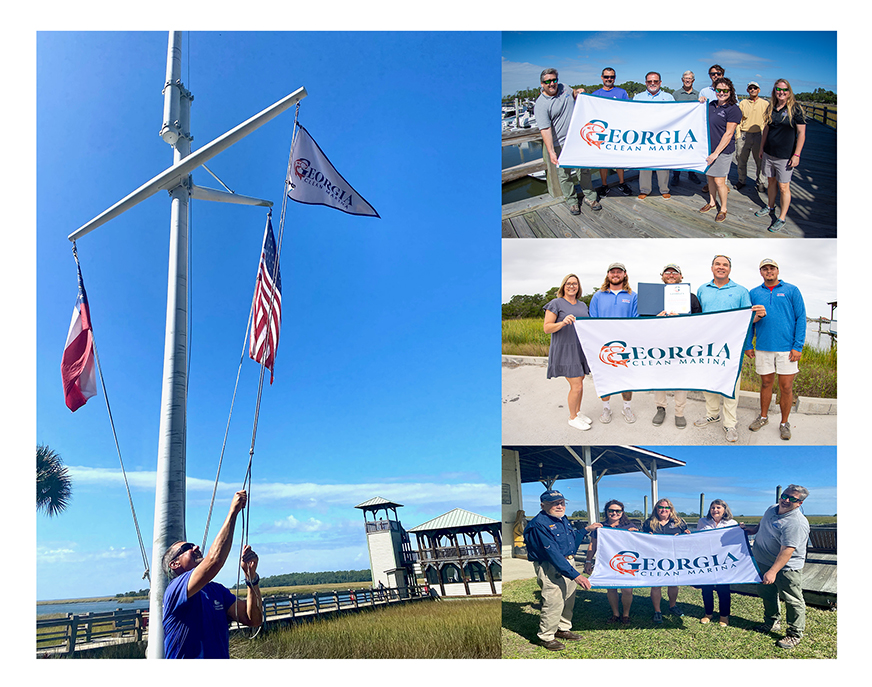 Three coastal Georgia marinas were certified recently for meeting the requirements of the Georgia Clean Marina Program, a voluntary program recognizing marinas that reduce or eliminate the pollution of waterways during daily marina operations.

Delegal Creek Marina of Savannah, Savannah Boathouse Marina of Savannah, and Barbour River Yacht Club of Darien joined the program for their commitment to environmental stewardship through the implementation of Clean Marina best management practices (BMPs).
The recently revised Georgia Clean Marina Program is administered through a partnership between Georgia Department of Natural Resources Coastal Resources Division (CRD), University of Georgia Marine Extension and Georgia Sea Grant, and the Georgia Marine Business Association (GAMBA).
Kelly Hill, a CRD green growth specialist, credits this unique partnership and the efforts made by each of these marinas for the success in getting the Georgia Clean Marina Program up and running again.
"A main attraction of coastal Georgia for both residents and visitors is the ability to get out and enjoy the water and experience our unique coastal ecosystems," Hill said. "With our marinas being located within our sensitive marshes and waterways, it is extremely important to encourage the use of environmentally clean practices. The certified marinas have shown a significant commitment to this aim."
Thomas McCarthy, managing partner of Savannah Boathouse and owner of Freedom Boat Club Savannah and Richmond Hill, echoed Hill.
"During planning and since opening the Savannah Boathouse, we have looked to maintain the highest standards for marinas and to preserve our beautiful waterways," McCarthy said. "The Savannah Boathouse is very excited to be certified as a Clean Marina".
GAMBA Secretary Lucy Bowie said the marinas certified Wednesday stand as examples in the industry and conservation.
"These awards demonstrate the commitment of the marine industry to adopt practices for the benefit of the marine environment, and for the residents and visitors who enjoy our waterways," she said. "As the program continues to grow, we look forward to working with our industry partners and stakeholders to certify more marina facilities."
Bryan Fluech, associate marine extension director of the University of Georgia Marine Extension and Georgia Sea Grant, said his organization was proud to be a part of the initiative.
"I'm thrilled about having our first certified Georgia Clean Marinas come online since re-establishing the program last year, and look forward to continuing to work with the Georgia Department of Natural Resources and the Georgia Marine Business Association on certifying more marinas in the future," Fluech said. "It's a worthy collaboration and the program speaks to our joint commitment to protecting Georgia's coastal resources for all to enjoy."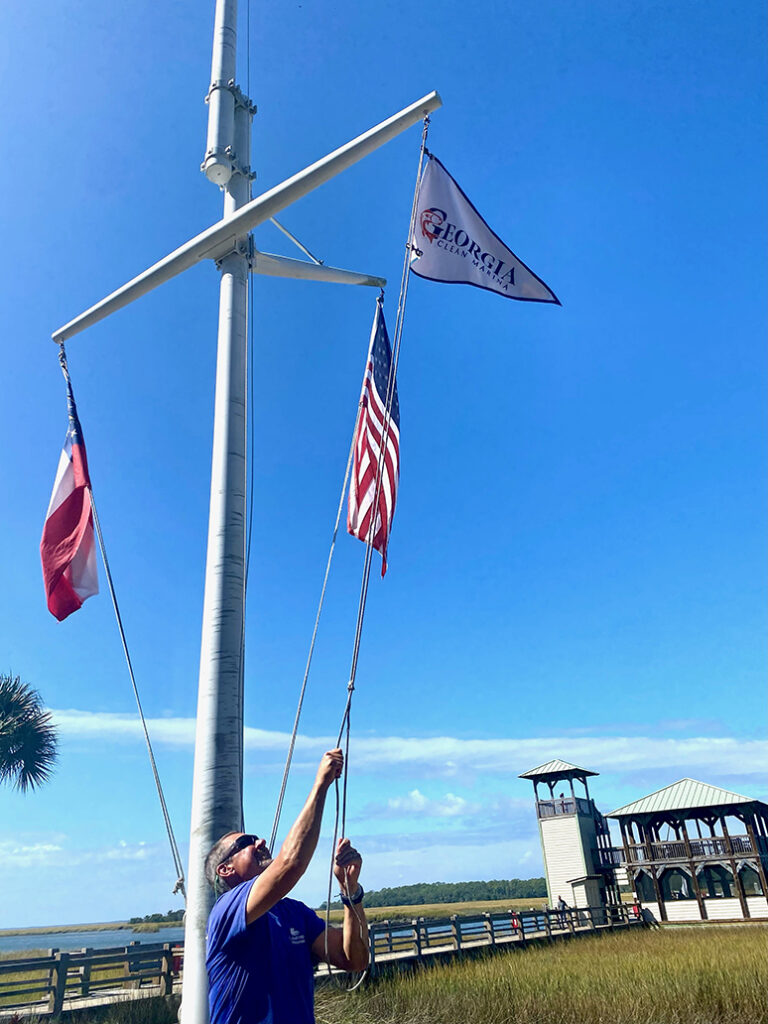 Marinas can apply to the program each fall and work with program partners throughout the year towards meeting their certification goals.  Applications are open online at www.GeorgiaCleanMarina.org.