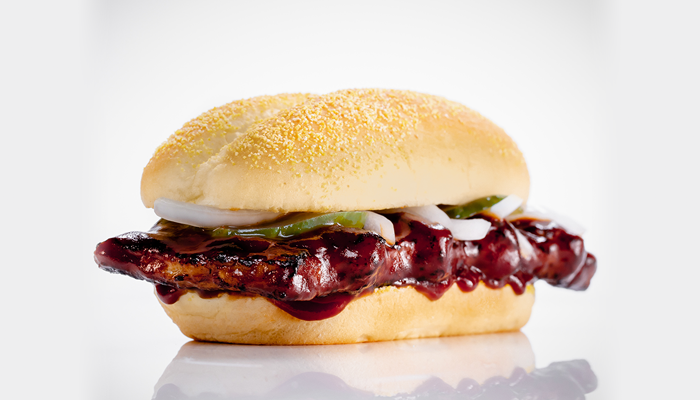 The McRib is BACK! 
An all-time favorite is back at Jim Aaron's Summerville McDonald's, the craveable and delicious McRib returns for a limited time!
A sandwich that has had fans clamoring for more than 35 years, the McRib is made with seasoned boneless pork and slathered in tangy, delicious barbecue sauce – it's topped with slivered onions and tart pickles on a hoagie-style bun.
"While McDonald's has ushered in many new items this year – such as fresh beef* in our quarter-pound burgers – we know our fans love this limited time classic," said McDonald's Chef Mike Haracz.
The iconic sandwich last appeared in participating restaurants in November 2017.