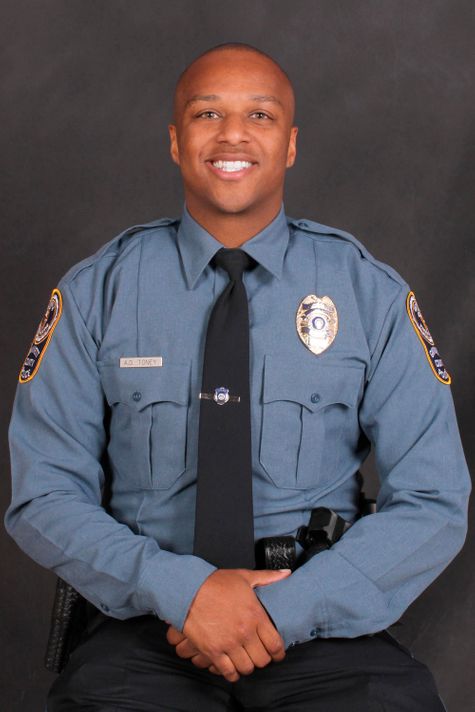 A Georgia police officer was shot and killed while responding to a suspicious vehicle near Shiloh Middle School in Snellville, news outlets report.
Gwinnett County police officer Antwan Toney was working in Snellville Saturday when the incident occurred. Law enforcement officials were still searching for a suspect as of 11 pm Saturday evening.
30-year-old Toney was rushed to Gwinnett Medical Center where he later died. He had been with the department for almost three years.
When officers approached, the suspects fired through their vehicle's window, hitting Toney before driving off, said police spokesman Jake Smith. The officers returned fire, but it's unknown whether the suspects were hit or injured.
The shooting happened Saturday about 3 p.m. near Shiloh Middle School. Authorities say the suspects crashed the vehicle a short time later and witnesses reported seeing as many as four people running from the scene. It's unclear if any of the suspects were injured.