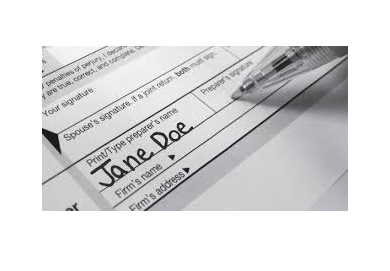 The United States has filed a civil suit in the Middle District of Georgia seeking to bar Stacy Lee and Heather Lee from owning or operating a tax return preparation business, and preparing tax returns for others, the Justice Department announced today.
The complaint alleges that Stacy Lee has operated her tax return preparation stores under the names of Fast Track Tax Service in Talbotton and TimeLee Tax Service in Columbus.
The complaint further alleges that the defendants fabricate deductions, businesses and related profit or losses, and claim various false credits, including education, energy and childcare credits. By repeatedly underreporting tax liabilities and claiming bogus refunds on behalf of their customers, the defendants have caused the United States to lose substantial tax revenue, according to the complaint.
Return preparer fraud is one of the IRS' Dirty Dozen Tax Scams and taxpayers seeking a return preparer should remain vigilant. The IRS has information on its website for choosing a tax preparer and has launched a free directory of federal tax preparers.
In the past decade, the Tax Division has obtained injunctions against hundreds of unscrupulous tax preparers. Information about these cases is available on the Justice Department website. An alphabetical listing of persons enjoined from preparing returns and promoting tax schemes can be found on this page. If you believe that one of the enjoined persons or businesses may be violating an injunction, please contact the Tax Division with details