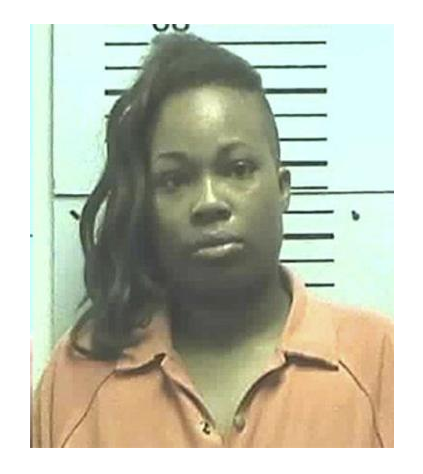 Sharae Threadgill, 21, of Georgia, pleaded guilty Friday before Chief U.S. District Judge Daniel P. Jordan III to aiding and abetting two business robberies and the use of firearms to facilitate the robberies, announced U.S. Attorney Mike Hurst and Special Agent in Charge Michelle Sutphin with the Federal Bureau of Investigation.
On March 25, 2019, Threadgill aided another person in robberies of a Jimmy John's restaurant in Meridian and of a McDonalds in Brandon. Threadgill drove the vehicle used during both robberies and provided a firearm used in both robberies. She was subsequently arrested by Warren County Sheriff deputies in Vicksburg.
Threadgill will be sentenced by Judge Jordan on January 6, 2020, at 9:30 a.m. She faces a maximum penalty of 20 years in prison and a $250,000 fine for aiding each robbery, and a minimum penalty of not less than 7 years in prison and a $250,000 fine for aiding the use of a firearm to facilitate each robbery. The sentences would run consecutively.
The Federal Bureau of Investigation and the Jackson Police Department investigated the case. It was prosecuted by Assistant United States Attorney Lynn Murray.
This case is part of Project EJECT, an initiative by the U.S. Attorney's Office for the Southern District of Mississippi under the U.S. Department of Justice's Project Safe Neighborhoods (PSN). EJECT is a holistic, multi-disciplinary approach to fighting and reducing violent crime through prosecution, prevention, re-entry and awareness. EJECT stands for "Empower Justice Expel Crime Together." PSN is a program bringing together all levels of law enforcement and the communities they serve to reduce violent crime and make our neighborhoods safer for everyone. Former Attorney General Jeff Sessions reinvigorated PSN in 2017 as part of the Department's renewed focus on targeting violent criminals, directing all U.S. Attorney's Offices to work in partnership with federal, state, local, and tribal law enforcement and the local community to develop effective, locally-based strategies to reduce violent crime.