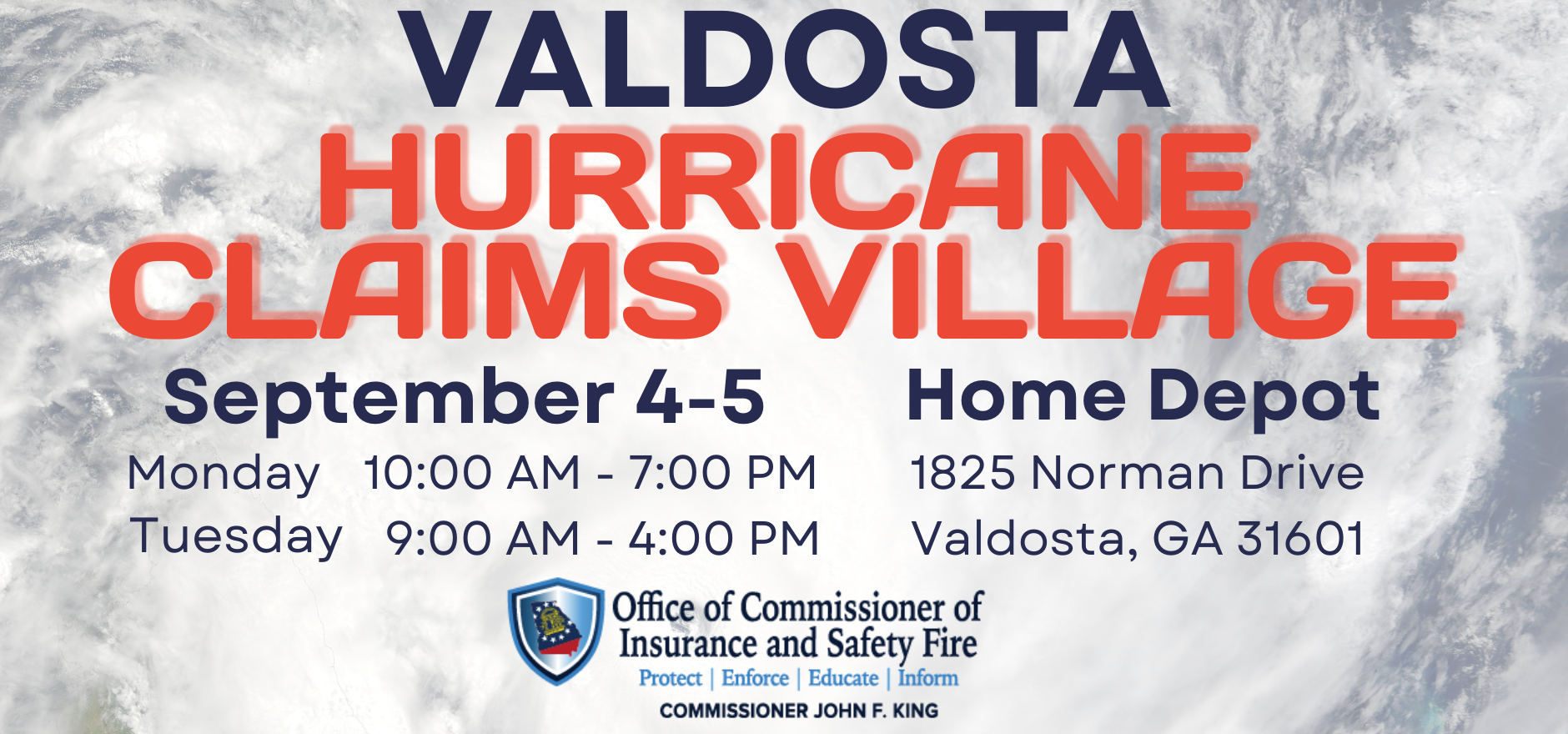 Following the State of Emergency order issued on August 29th, Insurance and Safety Fire Commissioner John F. King announced today that he is deploying agency staff to set up a Hurricane Claims Village to assist Georgians who have been impacted by Hurricane Idalia.

At the Hurricane Claims Village, policyholders can meet face-to-face with professionals in the insurance industry who can help them file a claim or answer any insurance-related questions they may have. The Hurricane Claims Village will include representatives from the Georgia Department of Insurance and major insurance carriers such as State Farm, USAA, Georgia Farm Bureau, and Liberty Mutual.
Members of Commissioner King's Criminal Investigations Division will also be on hand to investigate any potentially fraudulent activity and educate residents on how to protect themselves from post-disaster insurance scams. Please review the following details for the event:
Location: The Home Depot, 1825 Norman Drive, Valdosta, GA 31601
Date: Monday, September 4th  10:00 a.m. – 7:00 p.m.
Tuesday, September 5th    9:00 a.m. – 4:00 p.m.
Georgians who are unable to attend the event are encouraged to call our Consumer Services Hotline for assistance at 1-800-656-2298, available Monday through Friday between 8 a.m. and 6 p.m.