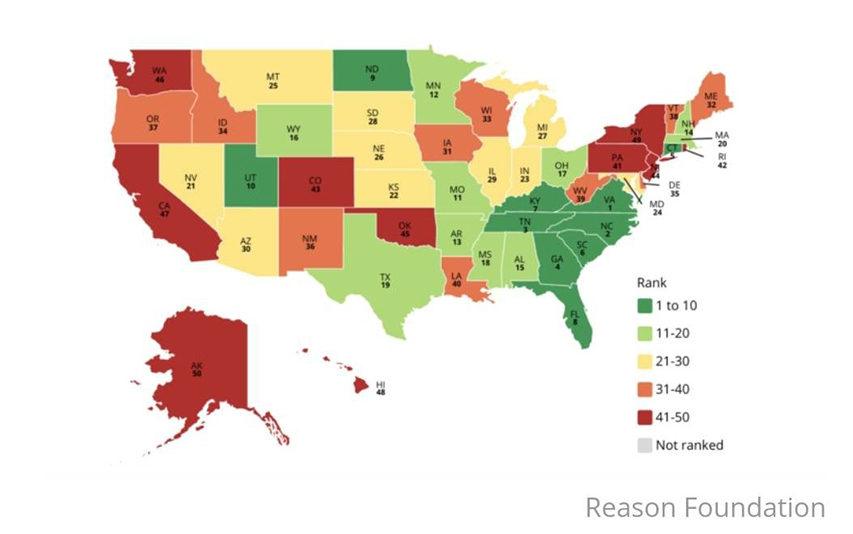 Reason Foundation's recently released 27th Annual Highway Report ranked Georgia's state highway system #4 in the nation for overall cost-effectiveness and condition. In previous years, Georgia ranked 14th and 26th.
Georgia's state highway is the 11th largest highway system in the country.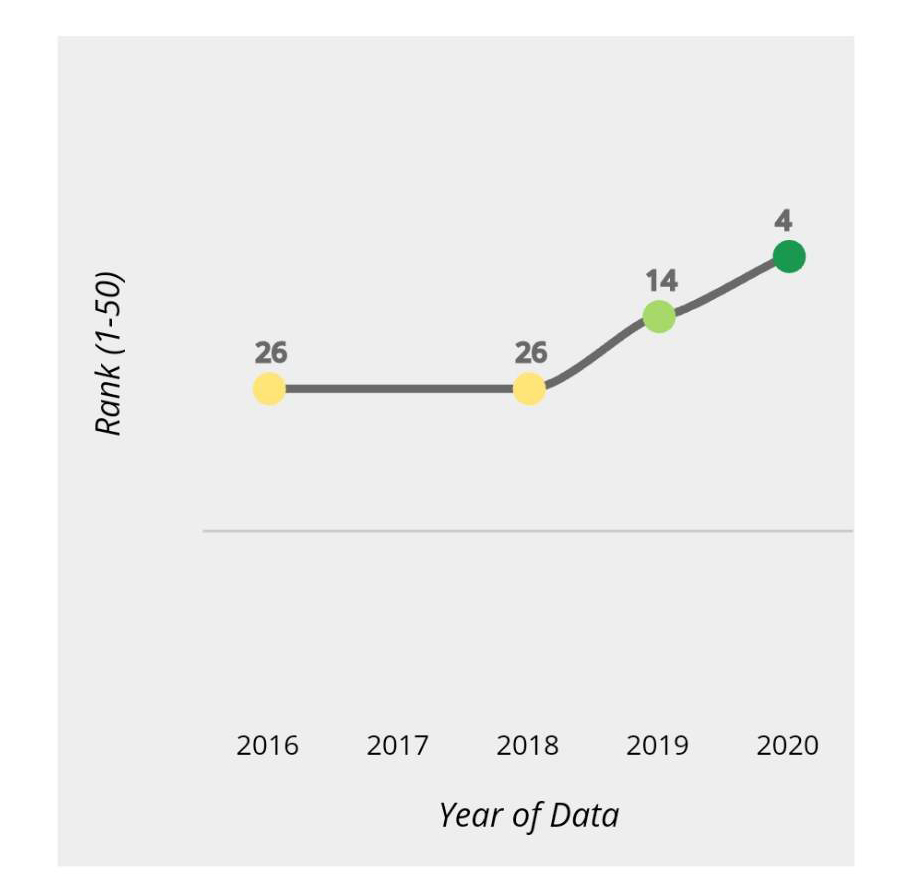 "To improve in the report's overall rankings, Georgia could reduce its urban fatality rate and urban traffic congestion," said Baruch Feigenbaum, lead author of the Annual Highway Report and senior managing director of transportation policy at Reason Foundation. "Georgia ranks in the bottom 15 nationally for each ranking."

Virginia ranked #1, followed by North Carolina, Tennessee, Georgia, and Connecticut. Alaska, New York, Hawaii, and California were at the bottom of the list as having the worst state highway systems.
Reason Foundation's 27th Annual Highway Report examines every state in 13 categories, including urban and rural pavement conditions, highway fatality rates, traffic congestion, structurally deficient bridges, state highway spending and more. You can click on any state name below for a detailed analysis of its highway system's conditions and costs.
Nationally, the study finds that just 21 states improved the condition of their roads and bridges in 2020, the most recent year with complete data available. Highway spending was slightly lower in 2020 than in 2019.  Unfortunately, national urban and rural highway fatality rates rose, and pavement conditions deteriorated on rural Interstate highways and urban arterial roads. America's local roads are in especially bad shape, the report says.
See the full report for Georgia here.
See the full 27th Annual Highway Report  here.