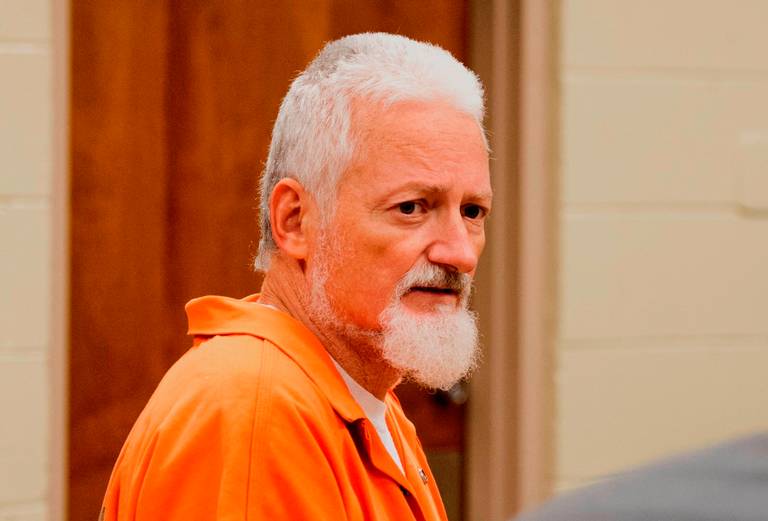 A Georgia man who shot and killed two sheriff's deputies two years ago says he was trying to avoid jail at the time.
57-year-old Ralph Elrod, who confessed to his crimes less than 24 hours after the shooting back in 2016, recently pleaded guilty to the murders of Peach County sheriff's deputies Patrick Sondron and Daryl Smallwood. He received a life sentence.
In 2016, Elrod threatened motorcylcists with a shotgun which resulted in a police presence that escalated to Elrod firing at orfficers. After he shot at police with a Glock 43 pistol, Elrod used an AR-15 to shoot at local police officers before he, too, was wounded by gunfire.
The Macon Telegraph filed an Open Records Request on the matter, including the interviews from with the GBI agent immediately following the shootings. The Associated Press reports that Elrod told the agent specifically that he shot at police because he didn't want to go to jail.
Reports also indicate that Elrod was unaware that he killed the two officers when he was interviewed in his own hospital room the following day. "Did I kill those two officers?" he reportedly asked. Elrod also said, "I pulled my pistol…and I shot…I don't know why…My son's a sheriff (a deputy). I'm a law-abiding citizen."
Aside from not wanting to go to jail, it seems that even his defense team does not fully understand why Elrod did what he did and when provided the chance in court to explain 'why,' Elrod said nothing.