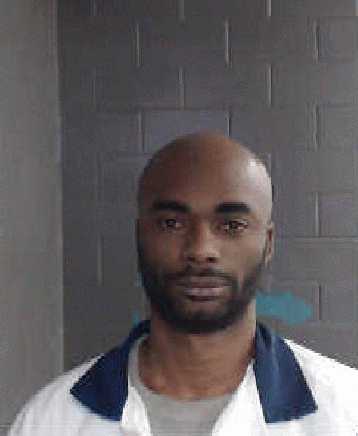 U.S. Attorney Peter G. Strasser announced that NICHOLAS ROTUNDA ALLEN, age 39, an inmate in Jimmy Autry State Prison in Pelham, Georgia, pleaded guilty this week before United States District Judge Martin L.C. Feldman to conspiracy to commit wire fraud, in violation of 18 U.S.C. ' 371, for his role in perpetrating a grand jury fraud scam and victimizing a resident of the Eastern District of Louisiana.
According to court documents, ALLEN was sentenced to a period of incarceration as part of a felony conviction on February 22, 2016 in the State of Georgia.  He began serving his sentence at Jimmy Autry State Prison, a Georgia Department of Correction facility located in Pelham, Georgia, on about March 30, 2016.  Jimmy Autry State Prison housed approximately 1,700 adult male inmates and had approximately 119 correctional officers employed by the Georgia Department of Corrections overseeing them.  In about 2016, several inmates and correctional officers at Jimmy Autry State Prison were the subject of a series of federal prosecutions related to a scheme by which inmates bribed correctional officers to smuggle contraband, namely cellular phones, into the prison.
On November 6, 2017, and November 7, 2017, ALLEN used a contraband cellular telephone to contact Victim A, a resident of Metairie, Louisiana, from inside the state prison.  Although he was not permitted to have a phone inside the jail, ALLEN obtained the phone from a non-incarcerated co-conspirator.  The cellular telephone ALLEN used was associated with two Georgia-based phone numbers, but he attempted to avoid detection and make it appear as though he was located within the New Orleans area by utilizing a "spoofing" application that made it appear to Victim A that someone with a local phone number, (504) XXX-5237, was contacting him.
ALLEN pretended to be a Deputy United States Marshal and informed Victim A that he had unlawfully failed to report for jury duty service for the United States District Court for the Eastern District of Louisiana.  ALLEN further told Victim A that because he had failed to appear for jury duty, a warrant had been issued out of the Eastern District of Louisiana for Victim A's arrest.  ALLEN said that Victim A had the choice of either being arrested on the warrant or paying a $5,500 fine to have the arrest warrant dismissed. Victim A paid the fine by buying a series of pre-paid cash cards and giving the account numbers to ALLEN.  Thereafter, Victim A paid ALLEN by buying a total of eleven (11) pre-paid cash cards and giving the cards' account numbers to ALLEN.
ALLEN faces a maximum term of imprisonment of five years, a fine of up to $250,000, three years supervised release after imprisonment, and a mandatory $100 special assessment.  Sentencing before Judge Feldman has been scheduled for August 28, 2019.
U.S. Attorney Strasser praised the work of the United States Marshal Service and the Federal Bureau of Investigation.  Assistant United States Attorney Jordan Ginsberg, Supervisor of the Public Corruption Unit, is in charge of the prosecution.
This is a press release from the US Department of Justice.