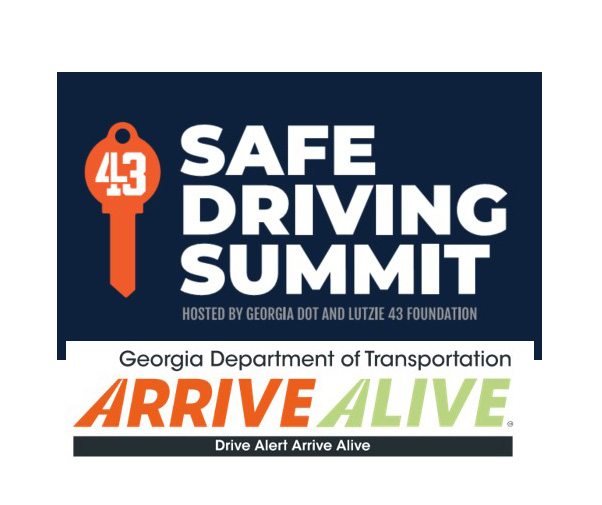 The Georgia Department of Transportation (Georgia DOT), in partnership with the Lutzie 43 Foundation, will host the sixth Safe Driving Summit at Kennesaw State University on Friday, April 14, 2023. Students from high schools in Cherokee County will gather at the KSU Center on Kennesaw State University's campus to hear from industry experts about how they can protect themselves and others on the road by practicing safe behaviors while traveling in a vehicle. Students will participate in a keynote presentation and then rotate through the breakout sessions led by safe driving experts and others including:
Georgia State Patrol
Woodstock City Police
Cherokee County Sheriffs
Georgia Motor Carrier Compliance
Airlife 5
Cherokee County Fire & Emergency Services
Georgia DOT HERO operators
Mauldin Towing
---
WHEN:            April 14, 2023
8:00 a.m. – 2:00 p.m. EST
Programming will begin at 9:00 a.m. EST
WHERE:         The KSU Center at Kennesaw State University
3333 Busbee Drive, Kennesaw, GA 30144
If interested in attending, please email Joe Schulman at jschulman@dot.ga.gov to RSVP.
---
ABOUT THE GEORGIA DEPARTMENT OF TRANSPORTATION:
Georgia Department of Transportation plans, constructs, and maintains Georgia's state and federal highways. We're involved in bridge, waterway, public transit, rail, general aviation, bike and pedestrian programs. And we help local governments maintain their roads. Georgia DOT and its nearly 4,000 employees are committed to delivering a transportation system focused on innovation, safety, sustainability, and mobility.
ABOUT DRIVE ALERT, ARRIVE ALIVE CAMPAIGN:
Safety on our roadways is Georgia DOT's top priority. Drive Alert Arrive Alive (DAAA) is a statewide safety campaign to educate drivers about simple changes they can make in their driving behavior to prevent crashes, improve safety and save lives. The program focuses on educating Georgia drivers about buckling up, staying off the phone and driving alert, with no distractions.
ABOUT LUTZIE 43 FOUNDATION:
The Lutzie 43 Foundation aims to encourage and empower all drivers to be positive ambassadors for safe driving through character development, mentorship and real-world application. The Lutzie 43 Foundation was established in loving memory of former Auburn football player Philip Lutzenkirchen, shortly after he lost his life in a car accident in 2014. In his memory, the foundation's 43 Key Seconds safe driving initiative aims to create the first nationally-recognized symbol for distracted and impaired driving awareness and prevention. The foundation's motto for youth is to "Live like Lutz, Love like Lutz, and Learn from Lutz," reflecting its desire to help others live out the many positive character attributes that Philip displayed while learning from the circumstances that led to his death.