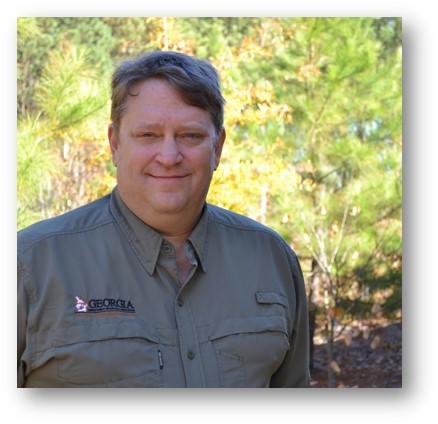 The Georgia Department of Natural Resources' Wildlife Resources Division (WRD) recently announced the appointment of Thom Litts to chief of fisheries management.
Litts is a longtime employee of the division, most recently serving as program operations manager of the fisheries management section.
As chief, Litt's responsibilities will include coordinating and managing the statewide fisheries program, development of fisheries management budget, and supervision of Georgia's public fishing areas. Additionally, he will oversee the drafting of fishing regulations statewide.
"Thom's work history exemplifies his ability and commitment to working across all boundaries to foster meaningful partnerships and improve workplace efficiencies and conditions," said Wildlife Resources Division Director, Rusty Garrison. "These attributes ensure that he will serve as an excellent, welcomed addition to the senior leadership team within Wildlife Resources Division and I look forward to seeing him accomplish great things as we move forward."
Thom Litts began his career with Georgia DNR in 2002 as a GIS Specialist with responsibility for statewide implementation of GIS data management projects for the Fisheries Section. He gained valuable experience throughout his career managing data resources, investigating fish habitat usage and expanding the Division's use of spatial technology in understanding and managing aquatic habitats and their use by fish.  For the past five years, Thom served as Program Operations Manager in the Fisheries HQ Office.  In this capacity, Thom's responsibilities included managing the stream survey program, boating access program and other statewide initiatives, such as aquatic invasive species, rules and regulation promulgation, Fisheries Section marketing, environmental review, staff development and information management.  He also was instrumental in working at the Division level, providing input on staff training, human resources issues, license restructure, strategic planning and review and comment on federal policy.
Litts holds a master's in Geography from the University of Georgia. He is an avid angler, and currently resides in Covington with his wife and two children.