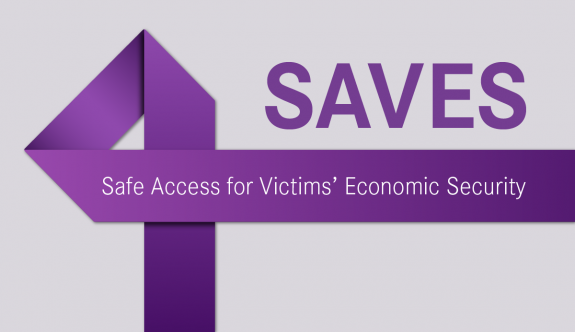 Earlier this month, the Georgia Department of Human Services' (DHS) Division of Child Support Services (DCSS) received a five-year Safe Access for Victims' Economic Security (SAVES) grant from the U.S. Department of Health and Human Services' Administration for Children and Families (ACF). For FY23, DCSS will be awarded $313,873 to aid in SAVES efforts. SAVES is a new national demonstration model designed to develop, evaluate, and implement best practices to provide safe access to child support and parenting time services. Parenting time services determine the schedule and conditions for when each parent is with their child(ren).

As a SAVES grantee, Georgia DCSS becomes one of 13 state child support programs to implement comprehensive domestic violence services to survivors who need assistance accessing child support. SAVES grants play a key role in enhancing safety and economic stability, and helping survivors leave and stay away from abusive relationships.
"Ninety percent of domestic violence survivors want child support if they can get it safely," said Tanguler Gray, Commissioner of the federal Office of Child Support Enforcement (OSCE). "The SAVES demonstration grants will help ensure that survivors can safely access child support services and receive the financial support they need to establish safe, violence-free homes for themselves and their children."
"Georgia's Division of Child Support Services is pleased to be selected by OCSE to participate in the SAVES grant. This grant will provide safe access to child support services for Georgians who are victims of domestic violence," said John Hurst, DHS' Assistant Deputy Commissioner of Child Support Services.
ACF provides resources and consistent support for domestic violence survivors, including safe access to child support, which is an ongoing need. To learn more, visit the Office of Child Support Enforcement's website.