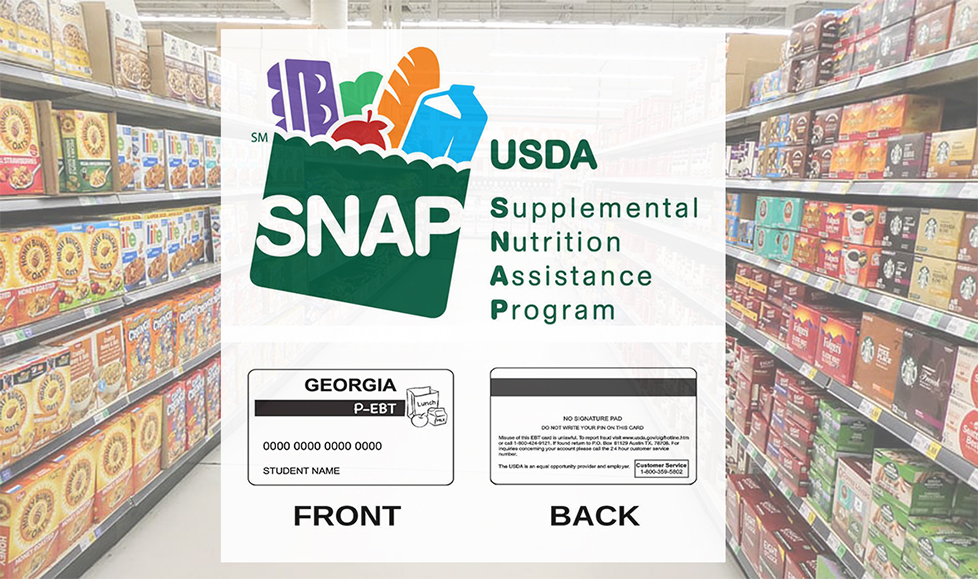 This week, the Georgia Department of Human Services' Division of Family & Children Services began issuing P-EBT benefits to SNAP-enrolled children ages 0-5 and those 5 years of age who turned 6 during the covered period of August-December 2022. To be eligible, children had to be receiving SNAP benefits during these months.

Families with eligible children will receive $26.94 per child for each month their child received SNAP benefits during the covered period.
The P-EBT benefits will be issued on the household's current EBT card if the child is currently receiving SNAP. Those who no longer receive SNAP will have the benefits loaded onto their household's previous EBT card. If a new EBT card is needed, please visit connectebt.com/gaebtclient or call 888-421-3281. Benefits will be issued using the schedule below.
| Head of household client ID ending in | Availability Date |
| --- | --- |
| 00-19 | 6/26/2023 |
| 20-39 | 6/27/2023 |
| 40-59 | 6/28/2023 |
| 60-79 | 6/29/2023 |
| 80-99 | 6/30/2023 |
Due to federal changes, children under age 6 in SNAP households are not eligible for summer P-EBT benefits. More information on the P-EBT program, including a list of frequently asked questions, is available at dfcs.georgia.gov/services/pandemic-electronic-benefit-transfer.