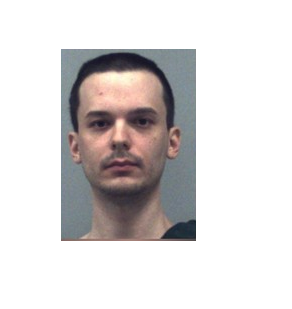 A man who was charged with a number of crimes for keeping a teen captive for more than a year has been given credit for the time he has already served and will soon be released as part of a plea deal.

Michael Wysolovski pleaded guilty to first degree cruelty to children and interstate interference with custody. He was sentenced to 10 years with 8 months in jail. Probation will continue for the remaining nine years and four months he has remaining on his sentence.
Because Wysolovski, who is now 33, was in jail awaiting his trial for more than eight months, he will not be required to remain behind bars much longer. He will also be required to register as a sex offender for life, a request made by the victim and her family.
Wysolovski was initially charged with aggravated sodomy, cruelty to children, deprivation in the first degree, interference with custody, and false imprisonment — all felonies — and held in the Gwinnett County jail without bond.
Law enforcement officials found a 17-year-old girl at Wysolovski's home in Duluth back in 2017. The teen had been reported missing from North Carolina for more than a year. The pair had connected online when the victim was 15, but Wysolovski did not meet her or pick her up until she was 16.
Georgia's age of consent is 16, which is why Wysolovski was not charged with child molestation. Rape and aggravated sodomy charges were removed from consideration as part of the plea deal. A plea was considered because the prosecutor was unsure of how the case would pan out in front of a jury.
Prosecutor Michael DeTardo said the victim and Wysolovski initially agreed to enter into a sexual relationship in which they simulated non-consensual sex acts. But overtime, Wysolovski violated the agreement, using "excessive force" and refusing to recognize "safe words." DeTardo said Wysolovski also used food to punish the victim, who was anorexic, or force her to perform sex acts.
During the sentencing hearing last week, the victim's father said the teen was malnourished, had ringworm, and had trouble with her back because Wysolovski often kept her in a dog cage.