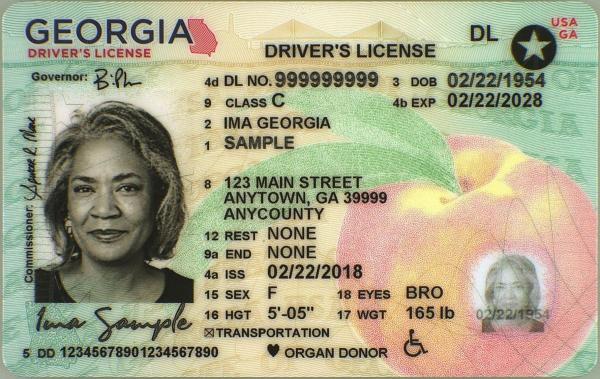 For the last four years, inmates set to be released from correctional facilities in Georgia have been taking advantage of the partnership between the Department of Corrections and the Department of Driver Services (DDS).
The Georgia Department of Corrections (GDC) announced this week that the collaboration has assisted in the issuance of more than 21,000 identification cards since 2016. Offenders are given a DDS Identification Card (ID) or a DDS renewed Driver's License (DL) upon their release.
In the most recent fiscal year, (July 1, 2018 – June 30, 2019) GDC says over 6,500 IDs were issued across the state.
"Through this partnership with DDS, we can provide returning citizens an opportunity to be released with official identification, which will greatly improve their chances of securing employment and housing when returning to their communities," Commissioner Timothy C. Ward said in a news release. "Our goal is to provide returning citizens with every resource available to assist them in their re-entry process."
The joint partnership includes three phases of issuances:
Phase I – Returning citizens who have a current and valid DDS record on file are reissued a state identification card or driver's license, distributed by GDC upon the offender's release;
Phase II – Returning citizens who have a DDS record but lack Real ID documentation receive assistance from GDC in obtaining an original birth certificate or other required documentation; and,
Phase III – DDS provides on-site mobile issuance to returning offenders who require photographs and signatures for state ID issuance.
"Providing state identification cards for returning individuals prior to their release eliminates a huge obstacle for those who want to restart their lives and be positive contributors to their communities. This partnership with GDC is a key component to eliminating the patterns that result in recidivism," DDS Commissioner Spencer R. Moore said in the release.